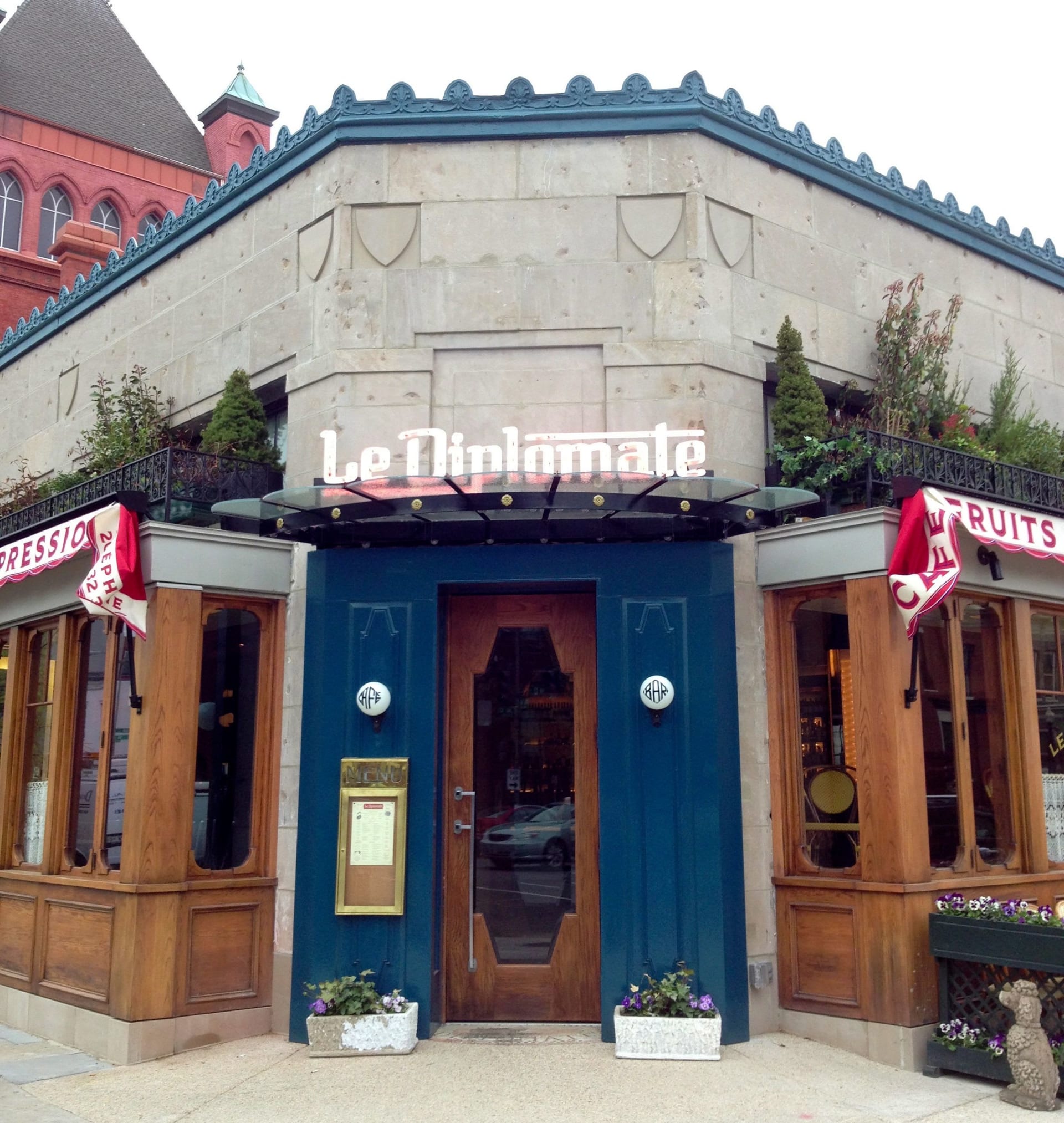 My husband and I went last Thursday evening. First impression: it's stunning. Starr and his group of architects and designers have done a top notch job of recreating a French brasserie. The attention to detail is impressive. The marble topped bar, the outdoor seating, the tile floors and wooden accents, the newspaper rack with French newspapers, the banners on the exterior plus the tables are
exactly
what you'd see in France. We sat at an interior table next to an open window and I was having flashbacks of our recent trip to
Paris
.
The food was a treat too. Not every dish is going to be an exact replica of something you'd find in a French brasserie. After all, this is DC and the food has to appeal to the masses. We only sampled a few (above) and Chef Adam Schop has developed a delicious menu. They make the bread in-house and you can pick up a baguette or a loaf on your way home. (!!!!) They have a coffee program from Philly's
La Columbe
. The pastry chef, Naomi Gallego, has a masters degree from the German culinary school, Konditormeisterschule. The dark chocolate napoléon was the highlight of our meal. Do not miss dessert.
Le Diplomate is a welcome addition to the DC dining scene and from the crowds opening week, it will be very successful.


ps-we had a Stephen Starr sighting while we were there on Thursday and were giddy like small children. we're such nerds. also interesting was all the local industry people we saw checking it out. everyone is curious.


*all photos by me.