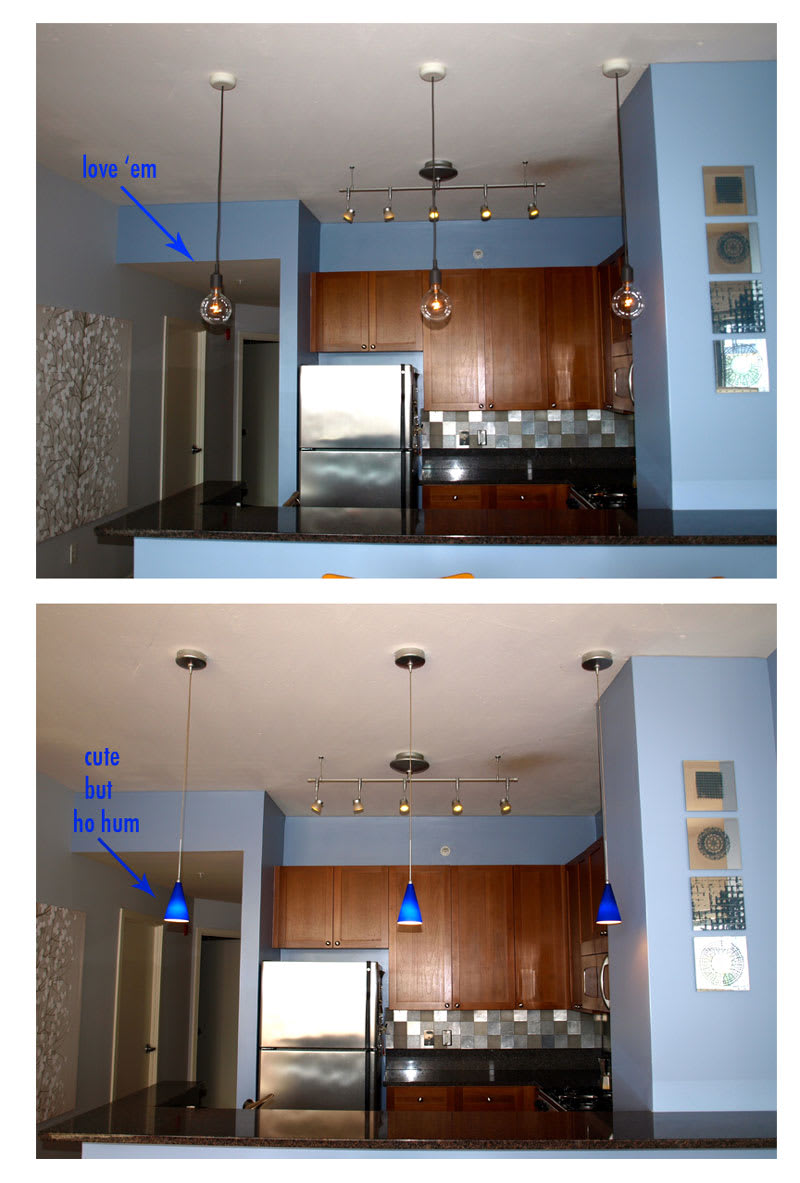 After months of vacillating, I finally took the plunge and installed new pendants in the kitchen. I am so thrilled!! I've been talking about it since March and thinking about it since 2007.
I chose one of the pendants I featured in my lights out post, the
e27
from Design Within Reach. It's so cute! The light bulb was larger than I anticipated and it's my favorite feature. I also love how the pendants don't dominate the divide between the kitchen and the living area. They fade into the background but are still striking.
Lighting is my favorite way to make a space unique. I wonder what I can replace next….I definitely should repaint the kitchen and add new art. Hmmmm.