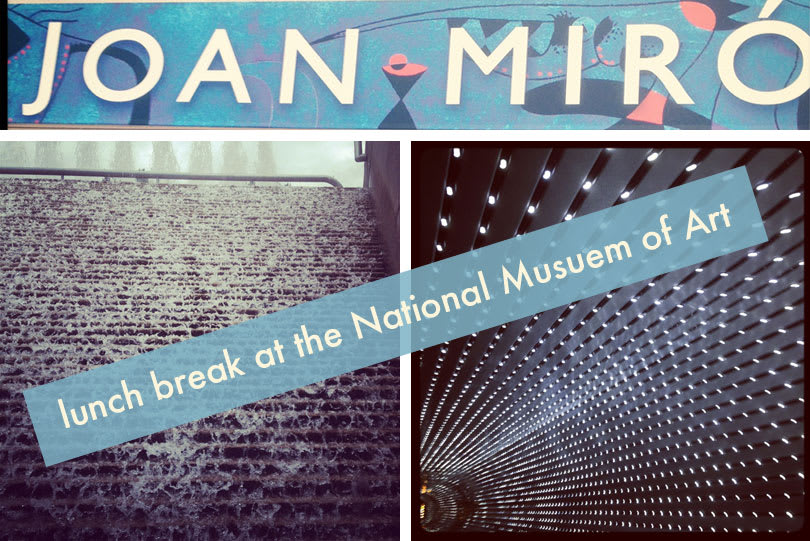 Last week, I had a really bad day. A deal was blowing up. The agent on the other side of the deal was being a nightmare. I had to get my broker involved. Plus my client wasn't happy because the deal was blowing up. Yea. Doesn't this sound fun? Days like that frustrate me. The good news: it worked out for my client and we're under contract again. With an agent that is sane which is always encouraging.


The point of that story? I needed a break. I decided to take my lunch hour at the National Museum of Art and catch the Joan Miro show. I love the museums in DC and I rarely take advantage of their proximity. One of my new mini goals for the rest of this year is to scoot down to shows during lunch and take in some culture.


The Joan Miro show was interesting. He's one of my favorite painters and this show focused on his early work. I wasn't familiar with the subject and I found I like his later work better.


Nonetheless, it was fantastic to get out of my office for an hour. I was happy to reset the day by viewing some art and learning something new instead of sitting in my office and stewing. I can't wait to repeat the experience.