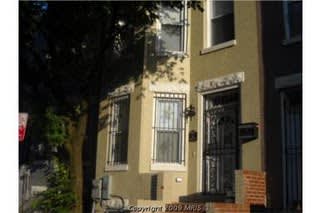 This is
17 Todd Pl, NE.
It's a 4 bedroom, 2 bath foreclosure in
Eckington
. I was one of the 6 offers on the house because it was listed for a mere $327,750. That's correct. 6 OFFERS.
My offer wasn't accepted. (ho hum) I know it went for over 351K. That's what we offered. I'm thinking it went for 360-375K. It's amazing that a property went for at least 24K over list in this market. Actually. It's not so amazing. The house has been renovated. It has central air. It's got decent square footage. It's a DEAL at 24K over list if you look at the sold comps in the neighborhood.


Deals like this is one of the reasons the real estate market is still alive in DC. They're hard to find and even harder to get under contract. I'm no fan of the multiple offer UNLESS I'm the listing agent. (Te
hee
. I have to be an equal opportunity real estate agent, right?)
Anyway, I'm bummed this didn't work out for my client. We've been searching for a couple of months and so far, this has been the only house that's been really interesting. Back to the drawing board!