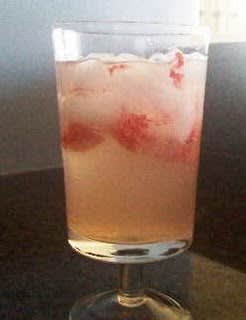 As I've
noted
, good weather makes me happy. I want to sit outside, read a thousand books and sip delicious cocktails.
This years perfect summer beverage is a Strawberry Lemonade. My version was inspired by
Masa 14's
drink. Masa 14 uses simple syrup, strawberry puree and muddled lemons. It's fantastic but sweet. My recipe is less sweet and easier to make at home.
The ingredients are simple: vodka (I like Grey Goose), three or four sliced strawberries,
Pellegrino Limonata
and soda water. My friends also like to add basil or mint. I'm a purist and enjoy only the vodka, strawberries, limonata and soda.
Assembling is even easier: in the bottom of the glass, muddle the strawberries. Add two ounces of vodka. Add ice to the top of the glass. Add Pellegrino Limonata until the glass is almost full. Top with a splash of soda water. Stir. Enjoy!