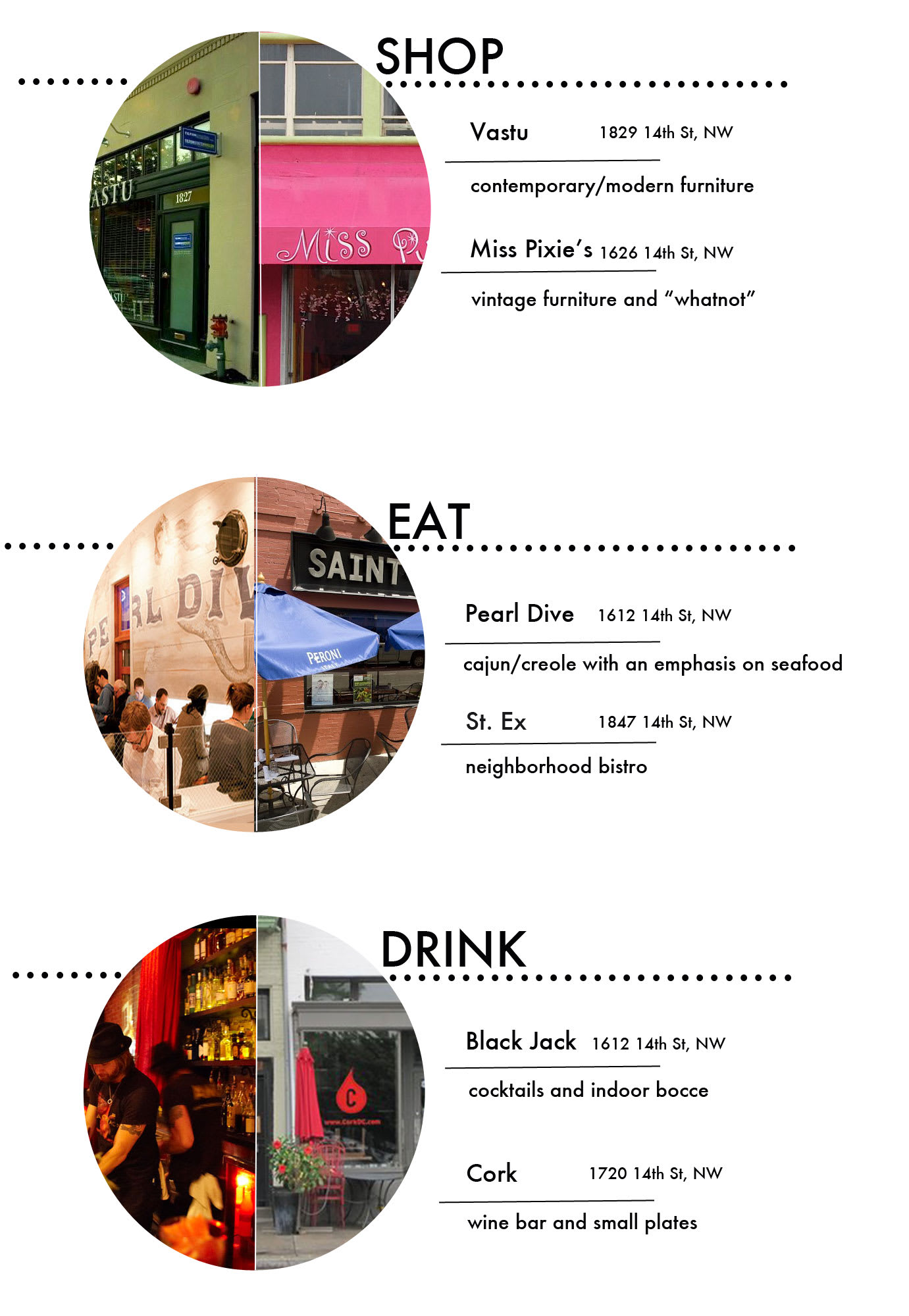 Some people would say designating "mid-city" as a neighborhood is silly. To me, it makes perfect sense. It's mid-way between Logan Circle and U St. Corridor on 14th St, NW and it has a distinct personality. It's chock full of interesting, independent stores and restaurants that have anchored the area long before it became a popular destination.
SHOP
at
Vastu
and
Miss Pixie's
. Vastu offers modern and contemporary furniture. That includes Knoll. I'm obsessed with all things
Knoll
.
Miss Pixie's
is full of treasures: vintage furniture, glass ware, paintings and as Miss Pixie says "whatnot".
EAT
at
Pearl Dive
and
St. Ex.
Pearl Dive is one of my weekly fave's. I have a standing Friday lunch date (the only day they're open for lunch) with a revolving cast of characters. The food is delicious. Plus, they serve homemade donuts. Yum. St. Ex. has been a neighborhood fixture for years. You can always get a great burger or a fried green tomato sandwich or a scrumptious homemade muffin at brunch.
DRINK
at
Cork Wine Bar
and
Black Jack
. Cork offers 50 wines by the glass and a number of delectable small plates. Black Jack has 2 indoor bocce courts. Enough said.