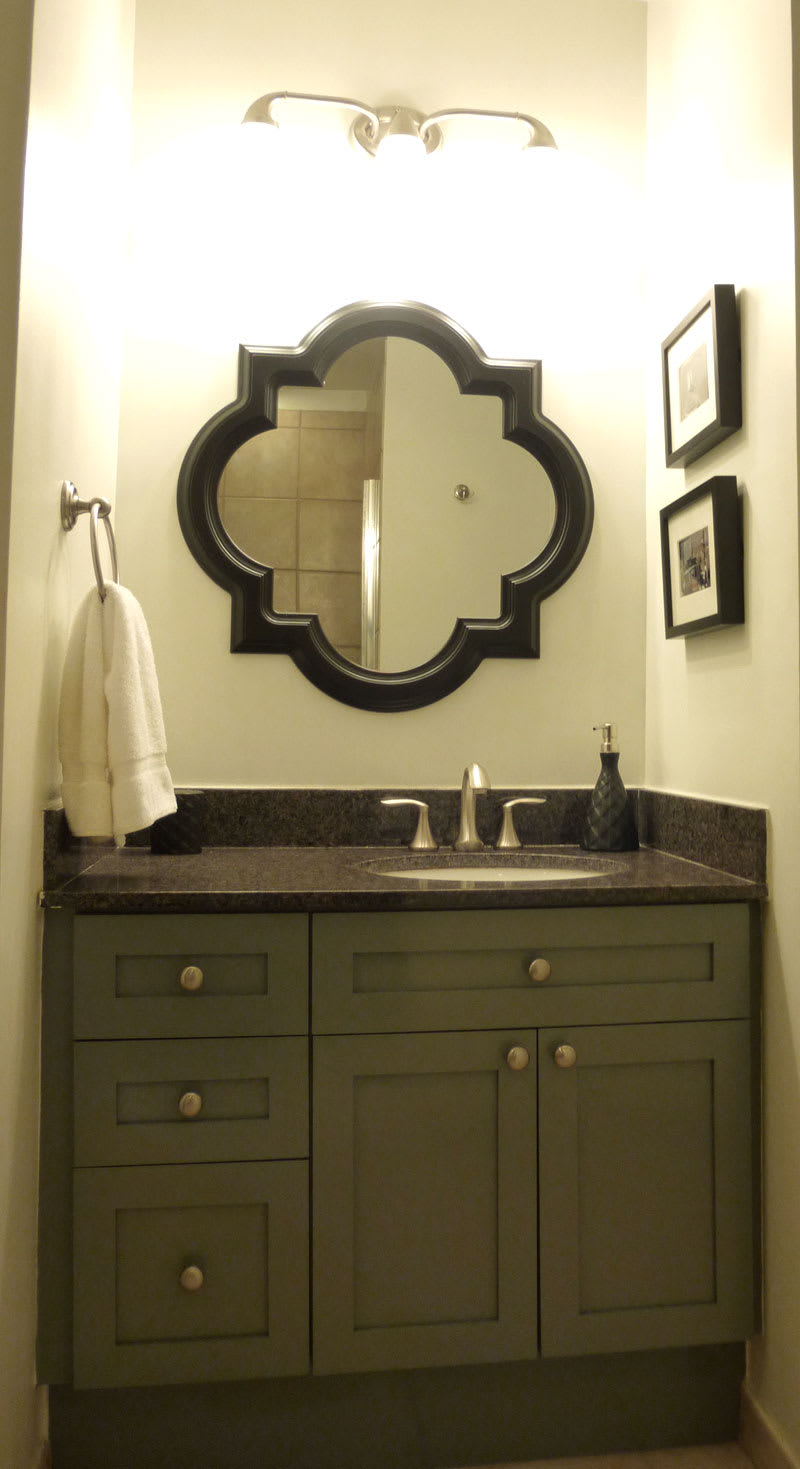 In February, I started day dreaming about
grey vanities
in our bathrooms. After researching the available options, I decided to paint our master bathroom vanity. This is the worst picture ever (photos with no natural light defeat me every time) but the result is impressive.
I decided I wanted a high gloss finish and used an oil based paint,
Rust-oleum Gloss Smoke Grey.
Yes, this was a challenge especially while living in a condo. Oil based paint is super smelly and needs to cure outside. Except I have no where to paint outside except the building roof deck and the air is full of pollen. I did all my painting in the master bath and almost asphyxiated myself. As usual, my timing wasn't perfect. Let me also note: I hate DIY projects. Every time I start one, mid way through the process I think "this sucks." Next time I'm thinking about one,
please
remind me I hate this crap. On the flip side, it cost about $30 to do the entire project and it looks bad ass. I love it!
Here's a glimpse of the cabinet and the vanity area before..I thought I had a picture in my files but I didn't. I am a DIY failure.