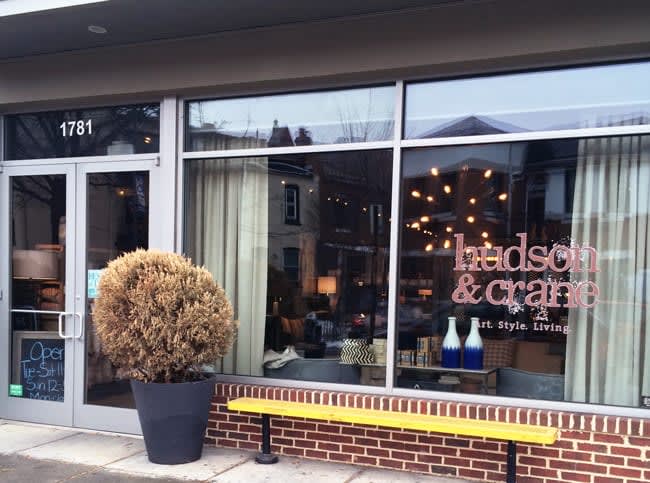 I love a well curated home store, don't you?
Hudson & Crane
in Adams Morgan is a fabulous addition to the decor options in DC. The store opened in November 2014 and is full of great furniture, art and gifts.
The backstory via their website:
"Hudson & Crane (opened in late November 2014) was conceived by business partners, Lyric Turner and Jaye Langmaid, in an effort to bring accessible and affordable design to the NW DC neighborhood of Adams Morgan. Turner and Langmaid bring their own aesthetic of rustic modern and industrial chic to everything in the store, from the furniture, rugs, decor, art, and lighting to the varied and eclectic gift options".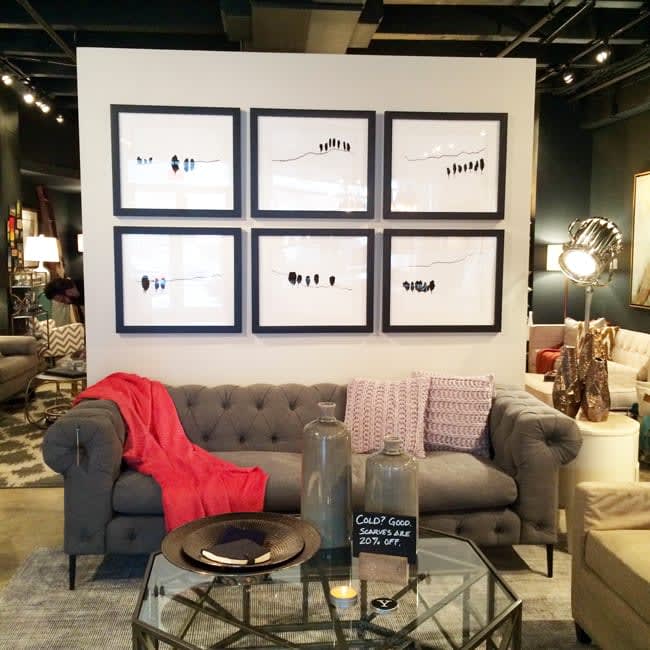 The store is cash and carry, which means you can buy anything off the floor and take it home immediately. Or the store can order a piece for you in a different color/fabric. They also offer interior design services. I stopped by yesterday and spent about thirty minutes sitting on sofas and chairs.
I definitely have furniture on the brain!
Hudson & Crane 1781 Florida Ave, NW Washington, DC 20009 202-436-1223