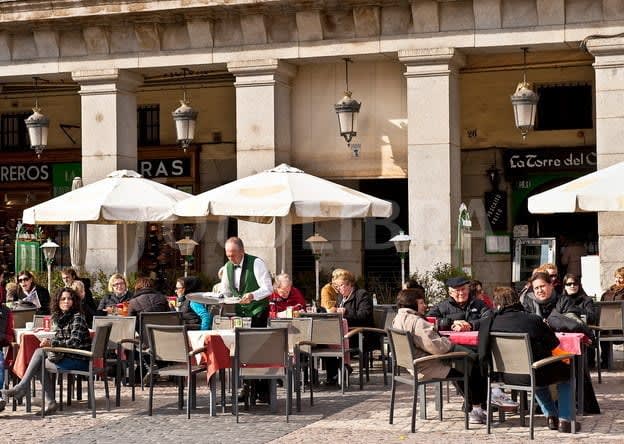 Monday, I was having a coffee across from the Spanish Embassy on 23rd St, NW. I was killing time until I had to drop off condo documents to a buyer. This coffee shop is one of my favorite haunts because for a brief moment in my day, I can pretend I'm still living in Spain.
It was 1:30 and a bunch of ladies were having a cafecito. I haven't lived in Spain for years but eavesdropping on their conversation instantly took me back. The only thing missing was cigarette smoke wafting in my face.


I hope to travel back to Spain this year. I've never returned because I've always felt I would instantly be elated and sad: elated to be back and sad I had to leave again. In my grand life plan, I intend to live there again. It's going to happen. It's just a matter of time.