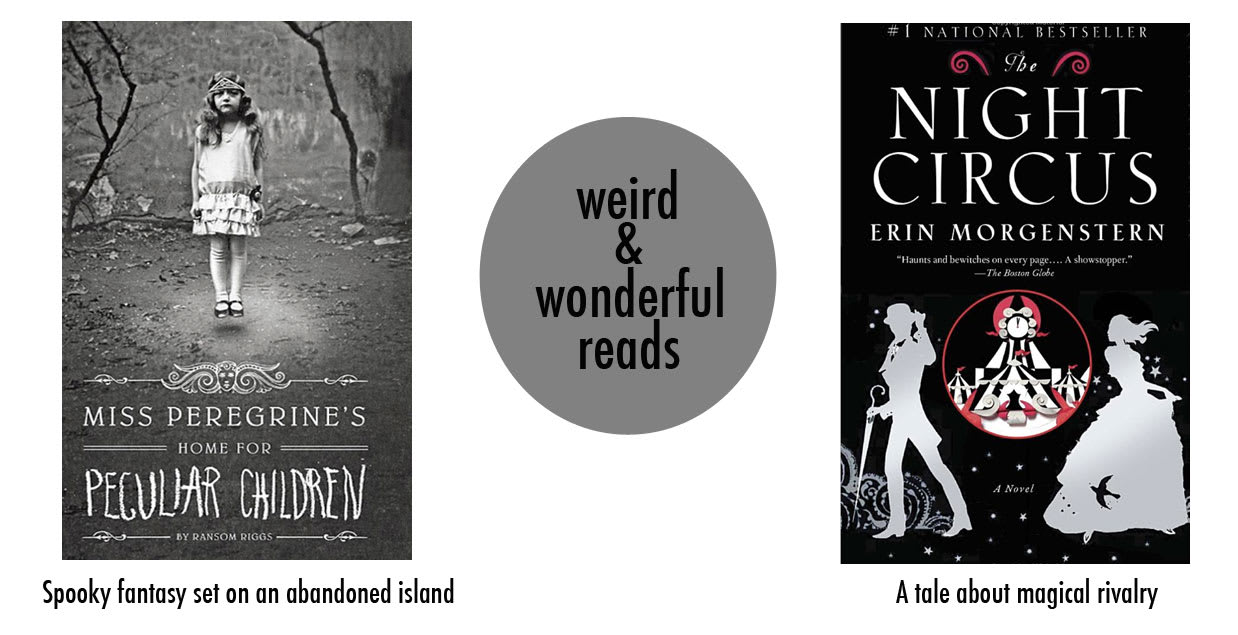 Books that are strange and creepy instantly enthrall me. Both of these tales qualify and you won't be able to put them down.


Mrs. Peregrine's Home for Peculiar Children is set on a remote island off of Wales. It's a fantasy so there's kids with extraordinary powers, time loops and monsters.


The Night Circus is a novel about a black and white circus that only appears at night and a fierce magical rivalry.


Each book has that element of super natural that entertains me endlessly. If you're looking for something weird and wonderful, these two books should be added to your reading list.