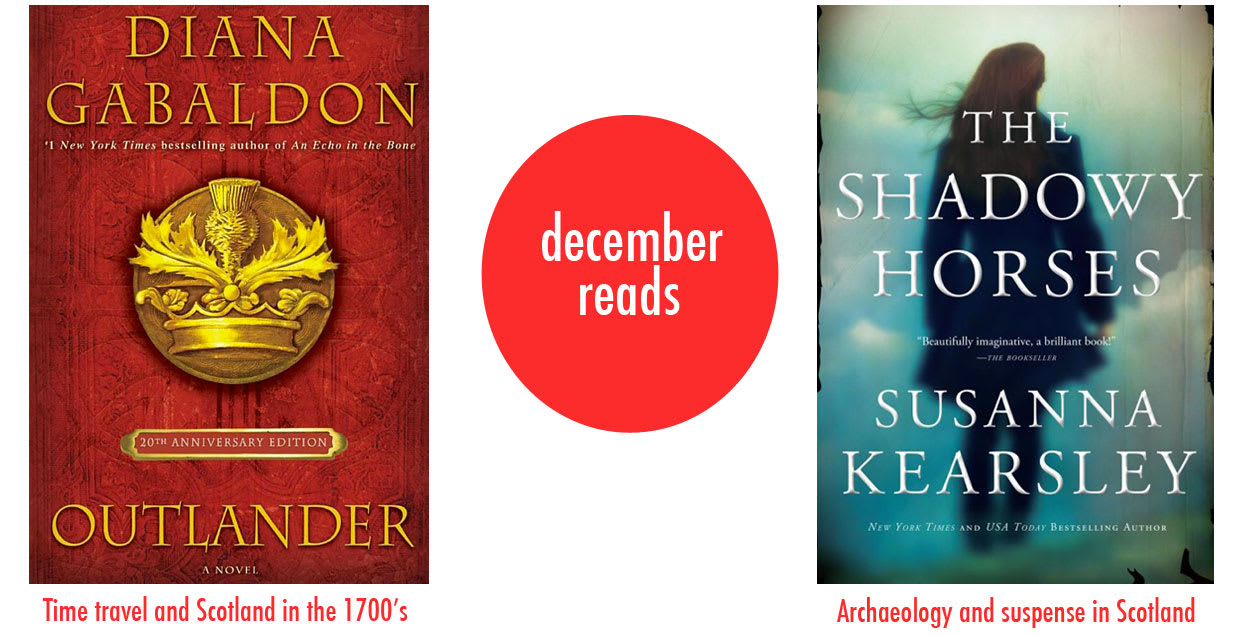 I can't resist a historical romance. They're easy to read, you learn something (get your mind out of the gutter!) and they're highly entertaining.
I first read the
Outlander
series when I was in high school. I've taken to re-reading them whenever I can't find something decent to read. Claire and Jaime, the protagonists, are engaging and likable. I always want to see what sort of adventures they're having. There's time travel, war, life in the French court under Louis, and immigration to the colonies. I rarely re-read anything but these novels charm me again and again.
Shadowy Horses
, the latest from Susanna Kearsley, is another engaging novel. Set in the Scottish borderlands, it's about the discovery of the resting place of the legendary Ninth Roman Legion. It's a mix of archaeology, history, romance, suspense and a little super natural. It's immediately absorbing.