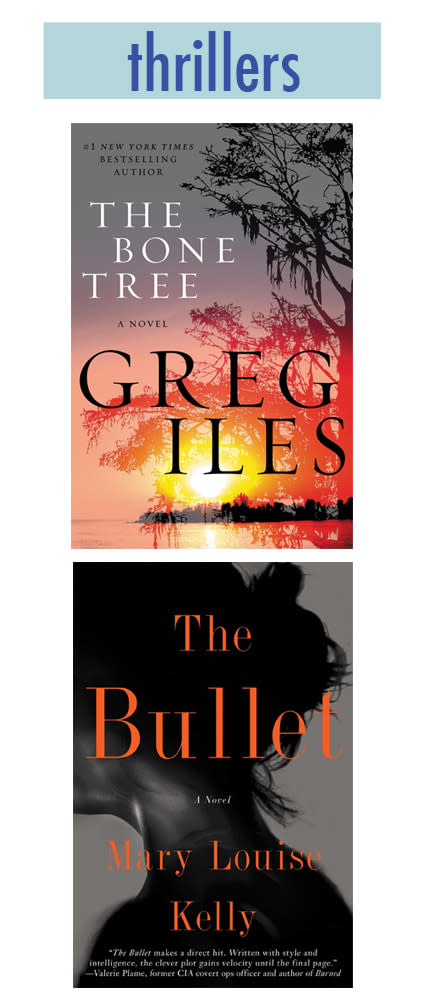 After a long stretch of sub par books, I read two fantastic books this week. I love a good page turner and both The Bone Tree and The Bullet delivered.


The Bone Tree is the fifth book in the Penn Cage series by Greg Iles. All of the novels are excellent. If you're looking for a series to keep you occupied this summer, I recommend reading them. They're set in the South and there's history, intrigue, murder and mayhem. I was thoroughly engrossed.


What if you discovered there's a whole chapter of your life you don't remember? That's the premise of The Bullet. The protagonist has a lingering health issue and when she goes to the doctor, she discovers there's a bullet in the base of her skull. Fascinating, right? It gets better and while it's not remotely realistic, it's highly entertaining. I whipped through it in one evening.


What are you reading?