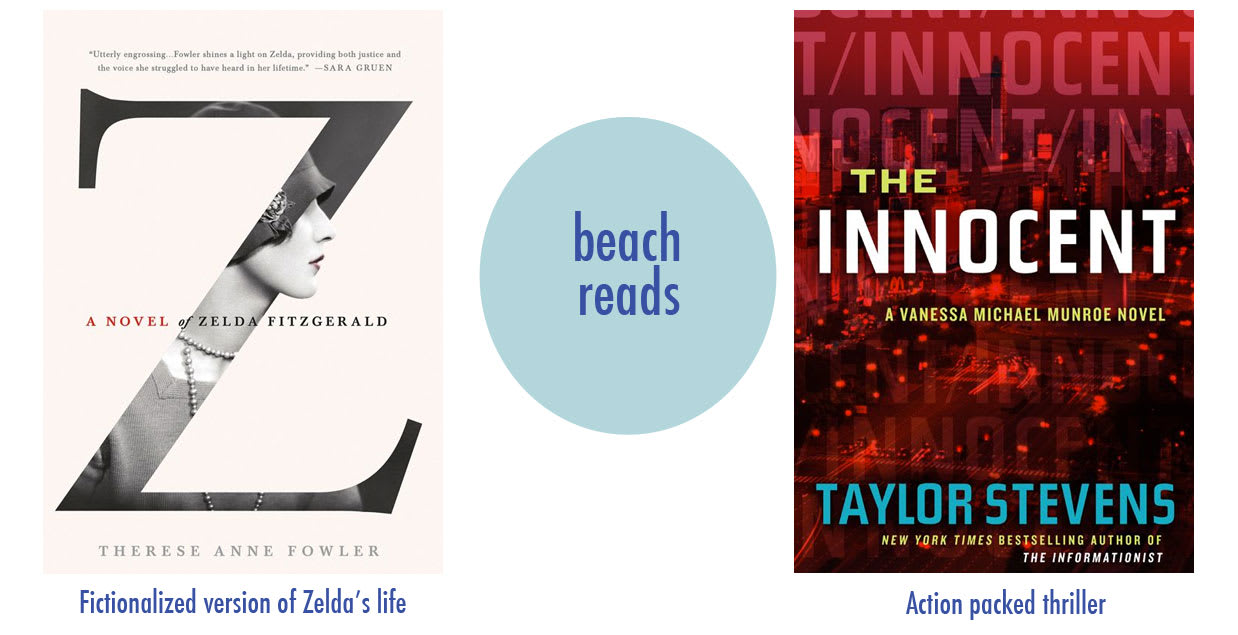 One of my greatest pleasures is reading at the beach. I'm stocking up for this weekend's adventure and these two books are perfect for lying in a hammock or sitting with your toes in the sand.
With the release of "The Great Gatsby" movie, F. Scott and Zelda Fitzgerald are once again in the limelight. Z: A Novel of Zelda Fitzgerald is a fictionalized version of Zelda's life based on actual events and letters. It's a fascinating read.


I love a good thriller. The Informationist, the first Vanessa Michael Munroe novel, was a favorite. I was thrilled to see the author has started a series with the character and we can expect more adventures. The second novel, The Innocent, was also action-packed with a lot of twists and turns. I can't wait till the third one hits the shelves.