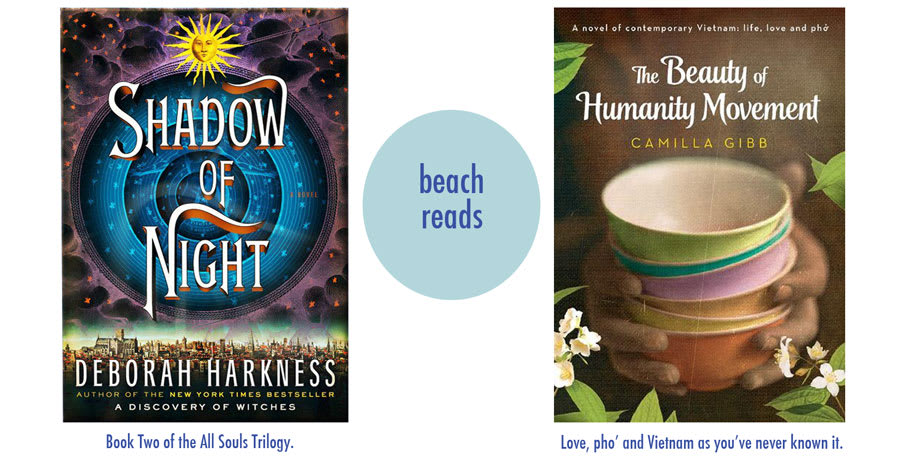 While I was at the beach over the 4th of July, I read six books and only two were worth mentioning (besides the Dark Tower series but I won't bore you with that obsession.) Don't you hate that?

While the other novels were disappointing, I'm happy to share two that I loved.
The first book, The Shadow of the Night by Deborhah Harkness, is Book Two in the All Souls Trilogy. The first All Souls novel, The Discovery of Witches, I read last year. I've been waiting for Book Two for months and recently, it was finally realeased. As I mentioned in my first Novel Novels post, this book is all about the super naturals: witches, vampires, deamons, and ghosts. In Book Two, there's all the supes plus time travel to Elizabethan England. It's fascinating.
The second book is The Beauty of Humanity Movement by Camilla Gibb and it's a beautiful tale. It's totally different from anything I've read lately. It starts with an intro about the intricacies of the national Vietnamese dish pho'. It weaves between past and present and examines a Vietnam that won't be familiar to most readers. Besides pho', the book is about lost love and a little known group of artists and intellectuals, The Beauty of Humanity Movement, who questioned Communist rule with disastrous results. It's an interesting mix and for me, that makes it a must read.