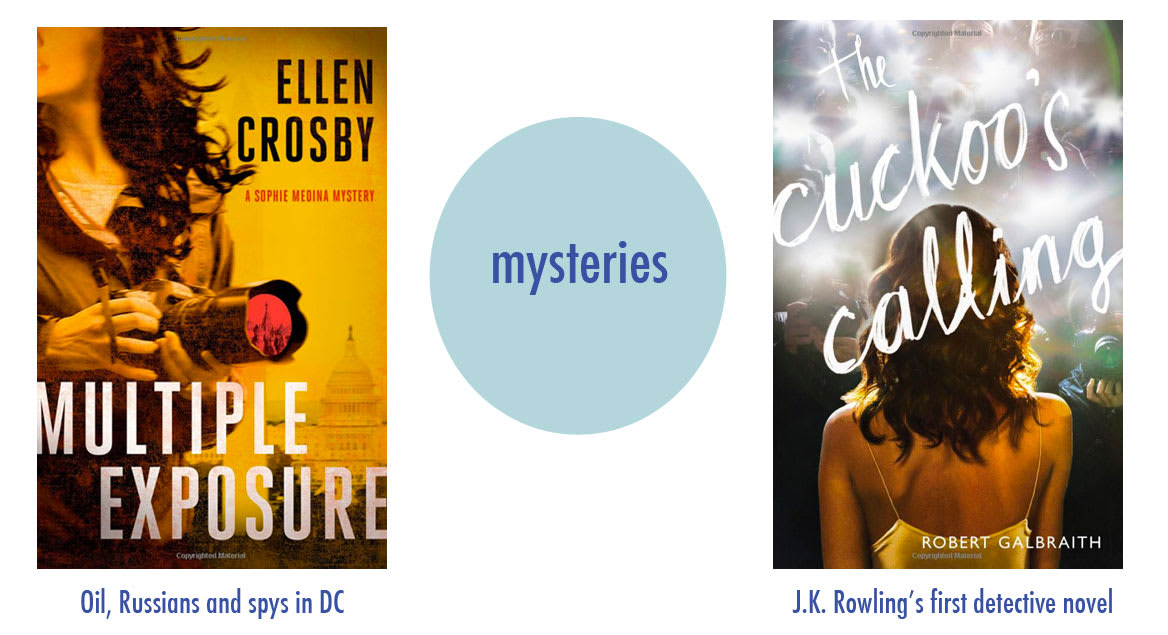 I love a good mystery. The intrigue of figuring out the bad guy and the fast pace always hook me. My latest favorites have been Multiple Exposure by Ellen Crosby and The Cuckoo's Calling by Robert Galbraith aka J.K. Rowling.
Multiple Exposure is about Sophie Medina, is a photo journalist embroiled in conspiracy that involves a Russian billionaire and Faberge eggs. The novel is set in DC and it was engaging from the first sentence. I really enjoyed it and I can't wait for the next installment.
The Cuckoo's Calling is a classic detective novel. Cormoran Strike, the main character, is barely making it. His career and personal life are a mess. Then he's asked to solve one of the most sensational deaths in recent months. The story unfolds quickly and the ending was a surprise. I'm hoping J.K. Rowling introduces a new series with Cormoran.