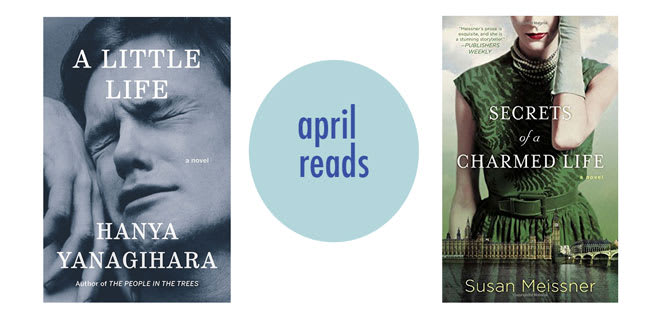 Lately, I've been on a book drought. Nothing has caught my fancy and I've been re-reading the Sookie Stackhouse and Mercy Thompson books. They're easy and I find them highly entertaining but I've been bored.
Happily, these two books recently came to my attention. A Little Life is a complex story about four college friends and their trajectory after college. I started reading it last night and already, I can't put it down. It's well written, the characters are interesting and I'm already wondering how it ends. All signs of an excellent book.
Secrets of a Charmed Life is set in the present and during WWII. It's a fascinating read about what happened when two sisters were separated when they evacuated to the English countryside. There's intrigue, confusion and heartbreak. It's a great story.