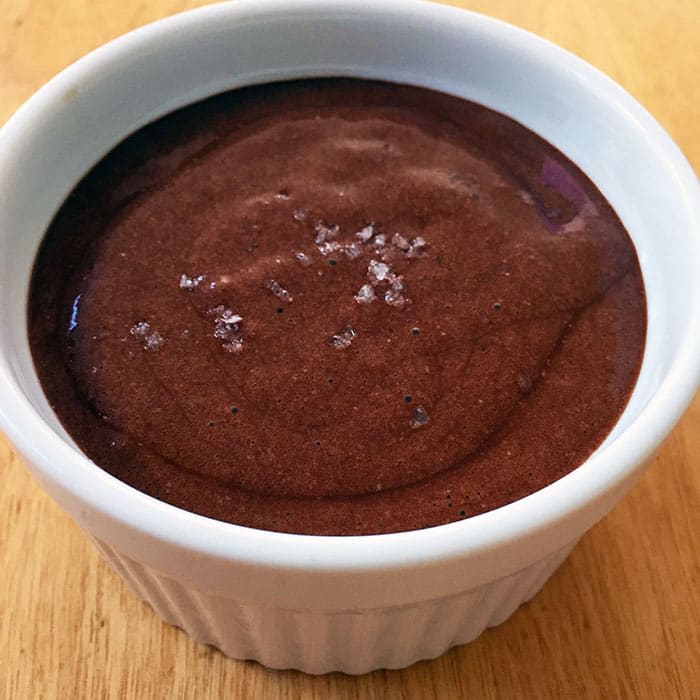 Yesterday, we had friends over for ribs, corn on the cob and green beans from the farmer's market. It was the perfect meal to end Labor Day weekend! I saw this
recipe on Food 52
and thought it'd be fun to give it a whirl. I subbed a few ingredients from the original recipe. It was delicious, easy and reminded me of a pot de créme.

Serves 6 to 8
6

ounces bittersweet chocolate (chopped) (I used Lindt Dark Chocolate Sea Salt & a Bittersweet Bar)

2

tablespoons bourbon

2

tablespoons very strong brewed coffee or espresso

4

large eggs, separated

1/2

cup olive oil

2

tablespoons sugar

Pinch of sea salt
Melt the chocolate, liquor, and coffee together in the microwave for 35 seconds. Stir well once it's melted. Add the egg yolks in one at a time then add the olive oil using a handheld mixer or wooden spoon.

Start whipping the egg whites and when they begin to stiffen add the sugar. Whip to stiff peaks. Fold the beaten egg whites into the chocolate a quarter at a time, thoroughly amalgamating in between additions until all the whites have been folded in. Spoon the mixture into 6 to 8 individual ramekins or one large bowl, whatever you plan to serve it in.

Sprinkle with flaky sea salt. Chill for 3 hours then serve.