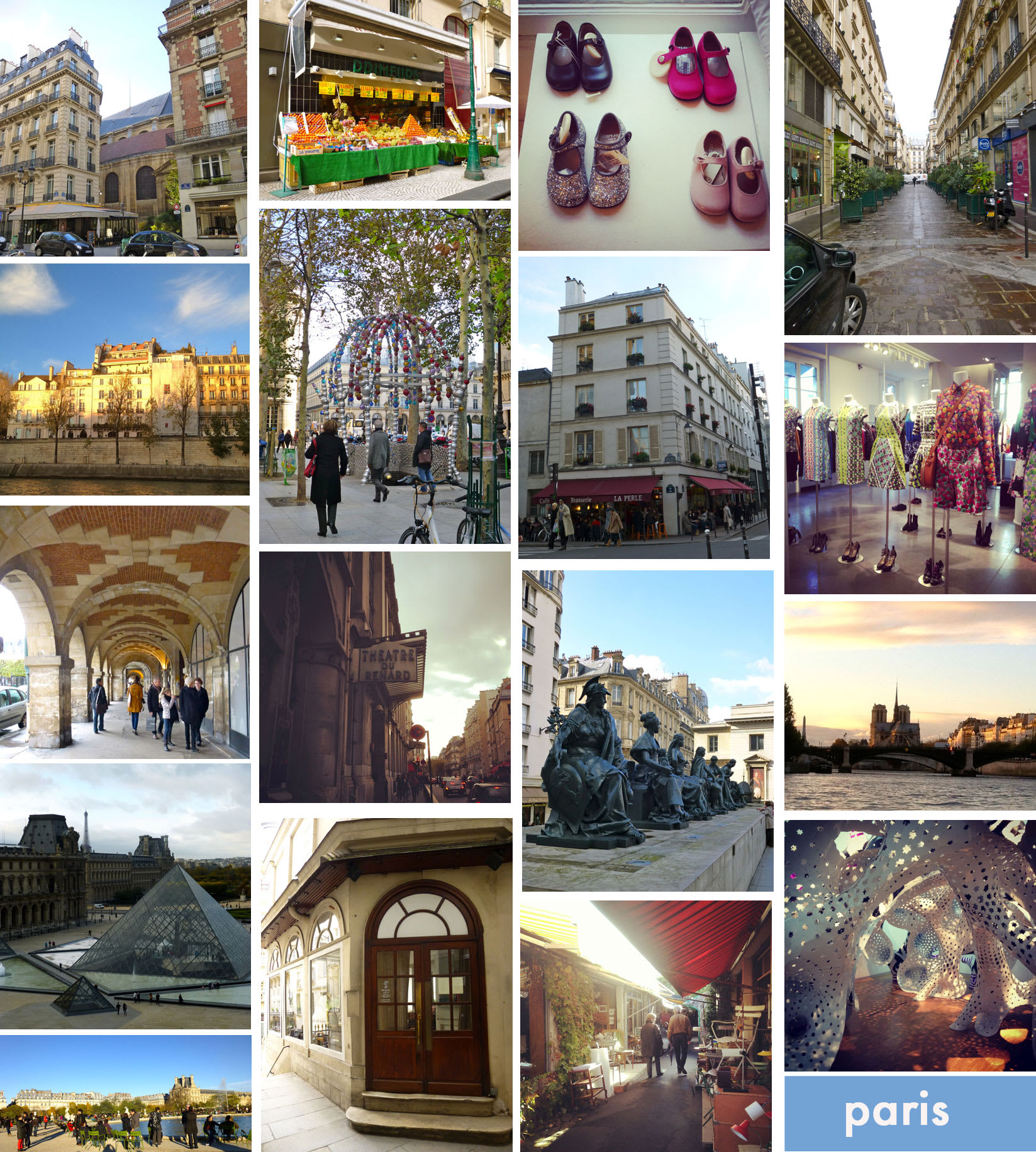 As I mentioned, Paris was visually captivating. It is so picturesque. These are a few of my favorite images that I captured while visiting.
row one from left to to right: street view…love the church peeking between the two buildings, fruit stand on rue monotorgreuil, baby shoes at

bonton

, street view 2.
row two from left to right: houses on the Seine, fancy Metro stop, street view 3, Colette (I wanted everything in there! Seriously swoon worthy and it all cost 1,000 euro. eek!)
row three from left to right: Palace des Voges, cool sign, statues outside Musee d'Orsay,

Notre Dame

from the river.
row four from left to right: the Louvre courtyard from inside the Louvre, my favorite meal was at Verjus Restaurant, Les Puces flea market, sculpture at Le Pompideu museum.
row five:

Tuileries garden

.