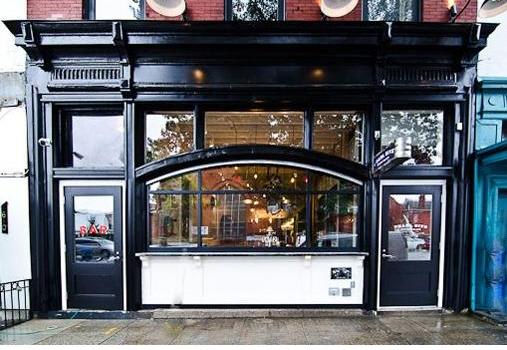 In September, I noted that Pearl Dive opened on 14th St, NW. I've heard many accolades about the food, the space and the ambiance but I hadn't sampled the goods until last week. The place has been packed since it opened and you know how much I like waiting. I have to report that the hype was accurate. It's fantastic.


I went for lunch with my husband and a friend. We sat at the bar which is our preferred MO. The bartender was attentive and helpful when we had questions. My husband had the oyster gumbo and it was excellent. The flavor was complex and it's probably the best gumbo I've tasted. My friend had the grilled redfish on a bed of cheese grits with fried sage and pecans. The fish was cooked perfectly and the cheese grits were delicious. I wanted to mop up every bite. I was boring and had the daily soup and a house salad. It was white bean and ham which was perfect because it was chilly the day we were there. Although soup and salad is mundane order, it was satisfying too. Overall, there wasn't one failure in our first dining experience. We will be back and likely repeat customers. I can't wait to experience the dinner menu.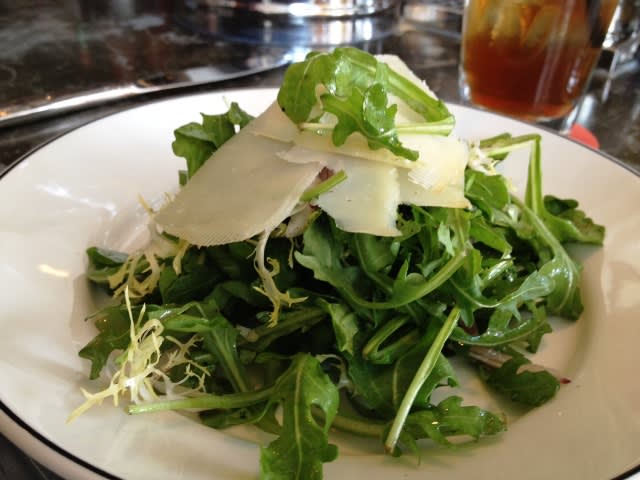 Arugula and frisee house salad with red wine vinaigrette (I requested no onions).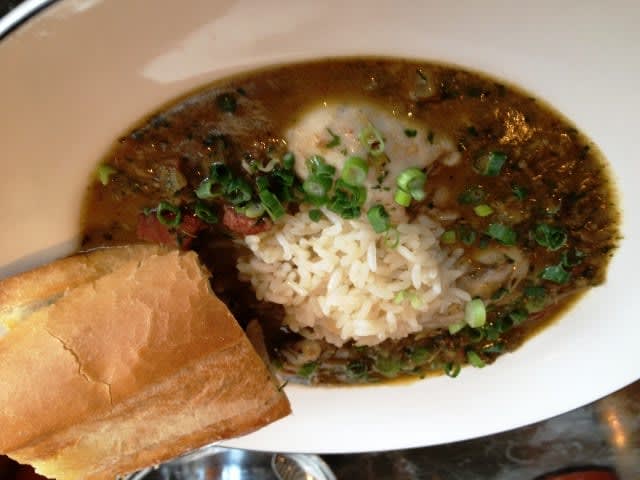 Oyster gumbo with old school garlic bread. The garlic bread reminded me of my Grandma. It's how she used to prepare it..lots of butter!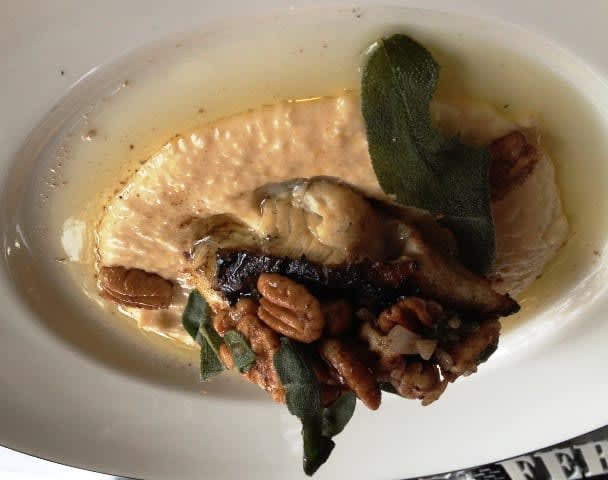 Grilled redfish on a bed of cheese grits with fried sage and pecans.