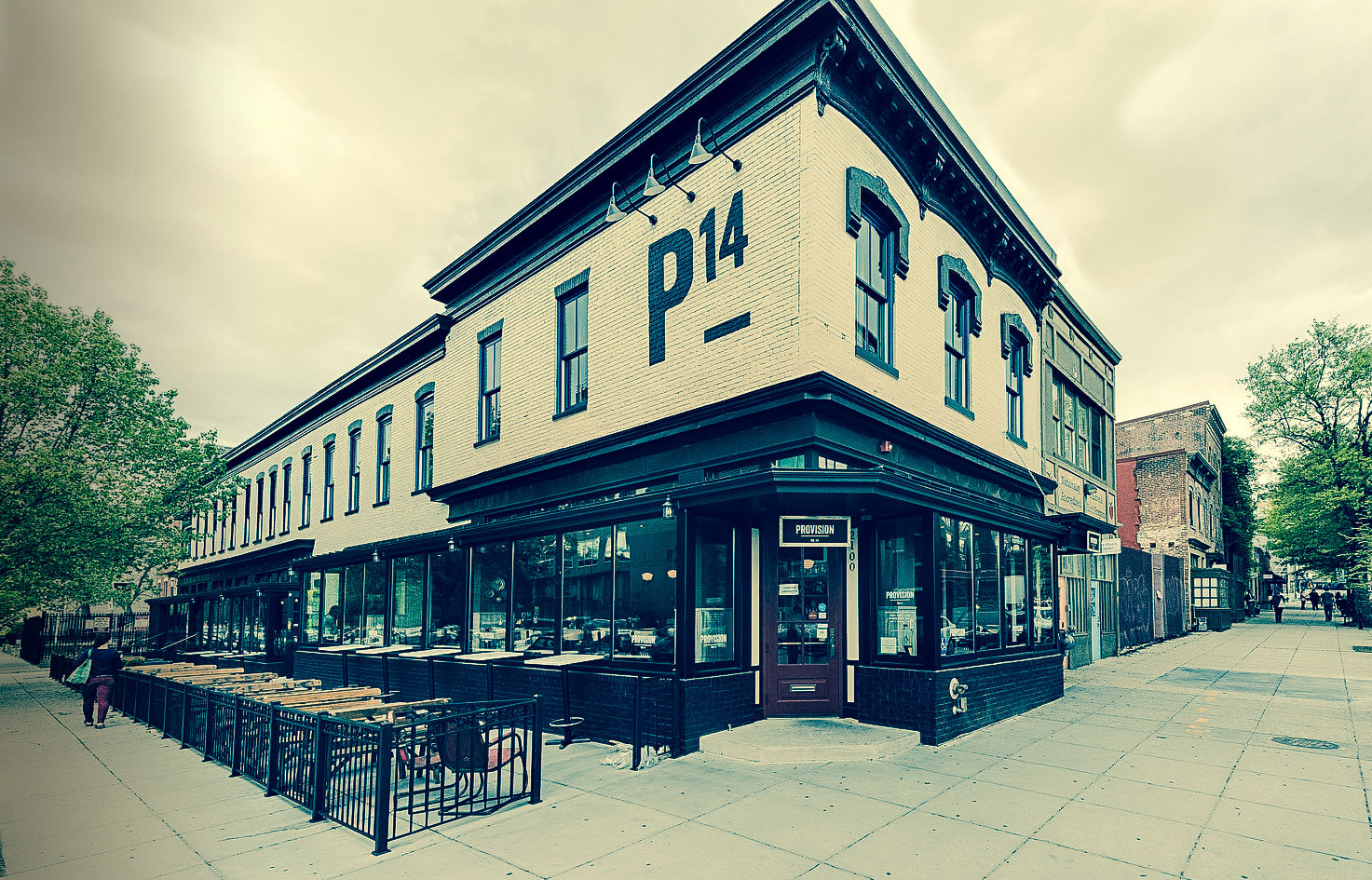 While Provision no. 14 has one of the prettiest interiors I've seen in DC, the food and service is a work in progress. The restaurant has been open a month and a half. With any new restaurant, there's a period of adjustment. I'm hoping the food/service issues are opening jitters and all will be resolved in the near future.


I'm pretty sure our server was brand new. She was lovely but my husband was not happy with his experience. First, he wanted an Old Fashion with rye. Provision has an
extensive cocktail list
but he likes a classic drink. When he asked her what ryes they had, she didn't know. Nor was there a list of ryes available. (Note to new restaurants: please have a list of spirits or train servers to be able to tell us what you have). Then she arrived at the table with a Manhattan. He sent it back. Once the correct cocktail arrived, his classic old fashion was delicious.
Provision serves small plates with a selection of larger entrees to be shared. My husband ordered the pork belly, himachi tartare and the rigatoni with fresh ground veal sausage. I ordered the catch of the day, which was dorado and the brussel sprouts. The pork belly, tartare and brussel sprouts were the first dishes to arrive. Everything had great flavor but was overly salted. My husband also wasn't happy with the pork belly. It was mushy.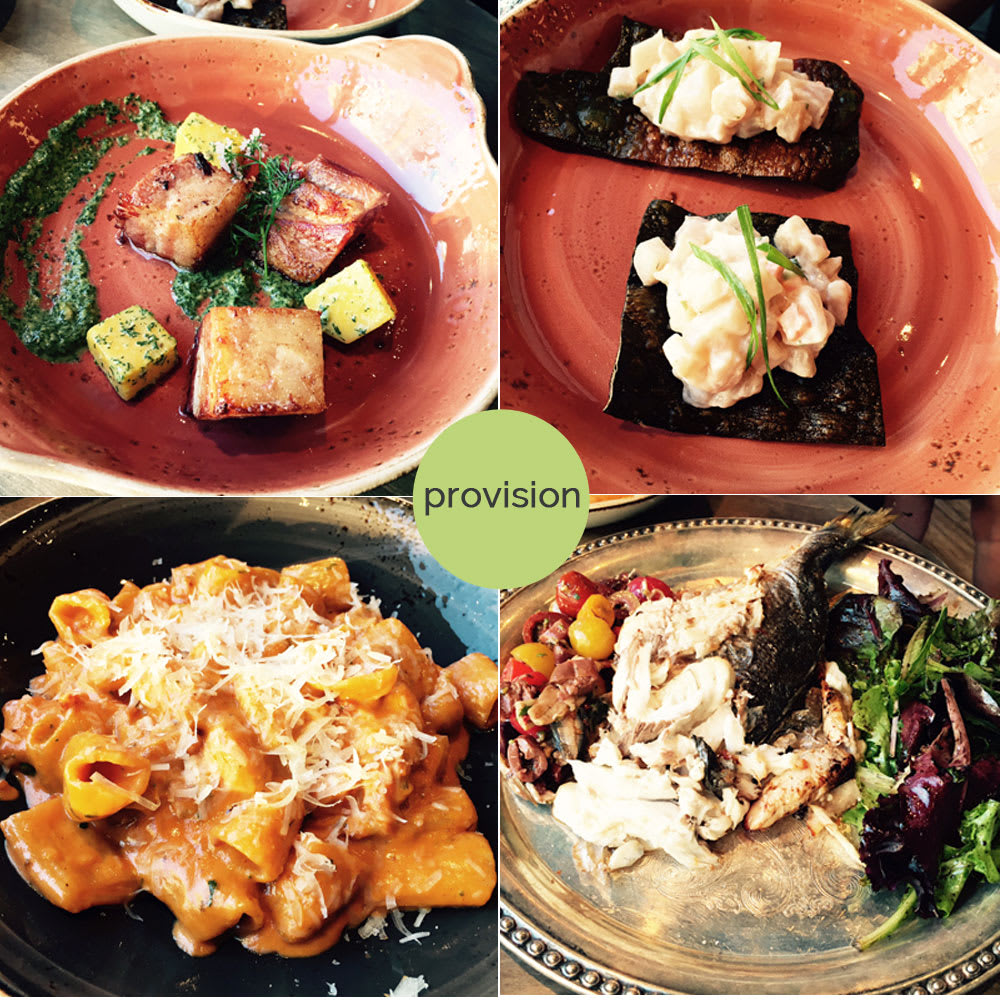 At this point, the manager stopped by the table and asked how our first dishes tasted. We said fine and then added "salty". He immediately went back to the kitchen for a taste check. When he came back, he explained there were new people on the line. They pulled the himachi for the evening due to the salt content and took ours off our bill.

Then my husband's rigatoni arrived and he inhaled it. He also ordered another Old Fashion and the wrong drink arrived. It was the signature Redenbacher Old Fashion not a classic Old Fashion. I'm sure you can imagine his reaction but he drank it. He even said it was good after the ice melted a bit. (See earlier statement about classic cocktails).

While he ate his pasta, the fish arrived. It's a whole fish and the presentation is beautiful. When it was delivered to the table, we realized we were going to have to serve ourselves. Luckily, my husband knows how to debone a fish. Then our server came by and offered to do it for us. We accepted because doing it yourself is great but messy. She called over another server to show her how it's done. They started deboning and discovered the fish was undercooked. It went back to the kitchen. Shortly thereafter, it came back to the table. My husband was not pleased because they threw it back on the grill instead of delivering a new fish. We deboned it again and began to eat. It was the best dish we ate all night. Definitely order the catch of the day!

After we ate, another manager stopped by the table to see how we enjoyed our meal. My husband explained the fish fiasco. The manager apologized and gave us a dessert on the house. My husband ordered the bread pudding and loved it.

As you tell, our experience was all over the place. The managers were attentive and conciliatory. Certain dishes were fantastic but aspects need work. I'm going to give it another month before I visit again. I'm hopeful the kinks will be worked out. If not, it's certainly a great place to meet for delicious cocktails!

top photo via provision website. food photos me.