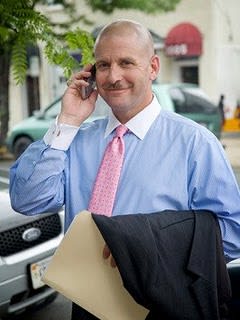 Have you seen "Real Estate Intervention" on HGTV yet?? I'm officially obsessed. I watched the premiere (for me..it was a repeat Sunday night) and I want to be Mike Aubrey. Oh except I already am in the comfort of my home! Haha.


Seriously, this is a very, very interesting look at a part of our profession that nobody addresses. The agent that's a realist. I employ this same approach all the time. Sometimes it's very effective but sometimes it isn't. Not all prospective clients want an unvarnished assessment of their property and it's value. But a lot do and I think that's why I've been able to be successful in this wacky market.


One reason I really enjoyed the show was because it shows sellers foibles. I know I sound a little gleeful. I can't help it. I feel like real estate agents have a bad rep of pushing over priced listings. That's not true a lot of the time. We want our sellers to be successful. Sometimes sellers won't listen to us even though we're the "experts." That's why I find "Real Estate Intervention" so refreshing. Finally, our point of view.

HGTV Thursdays at 10:30pm.