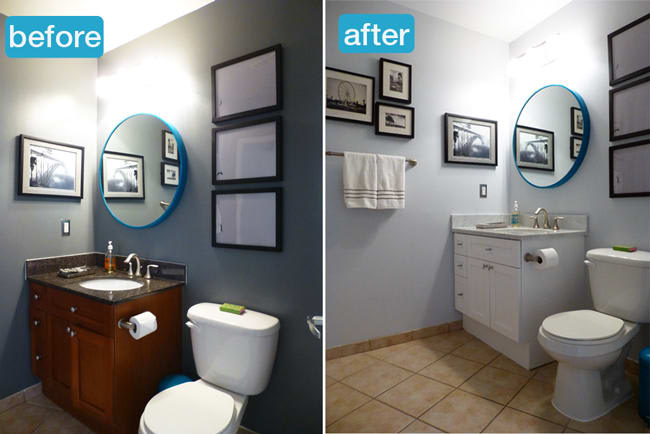 I have a penchant for changing things up in the condo. I've painted kitchen cabinets, redesigned the living room, added art in the foyer and updated the guest bathroom about 15 times. For a long time, I didn't want to invest in any major renovations because I thought we'd sell this place. Now that a Whole Foods is being built across the street, we're here for the duration. While I'd love to have a back yard, two parking spaces and a Whole Foods trumps all in DC.
This year, I've decided to invest in renovating the bathrooms. In the guest bathroom, I'm going to retile. As you can see from the photo on the left, we have some nasty builder grade tan tile. I hate tan. It's boring and bland. I know there's people who think beige is the best thing that ever happened but not me. It gives me the shivers. I still love everything else about the bathroom but the tile has to go.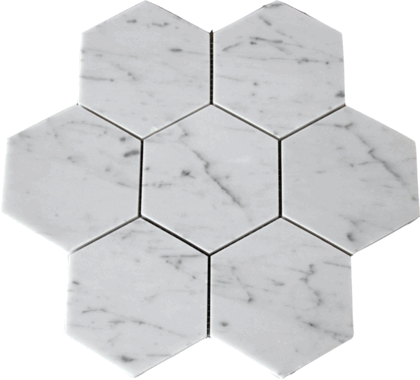 For the floors, I've chosen a 5×5 Carrera marble tile to match the vanity in the guest bathroom. For the shower, I'm going with your basic white subway tile. The tile guys are going to
lay it in a cool pattern
and I'm using a light grey grout. While the project won't begin till sometime in July, I'm already envisioning the final results.