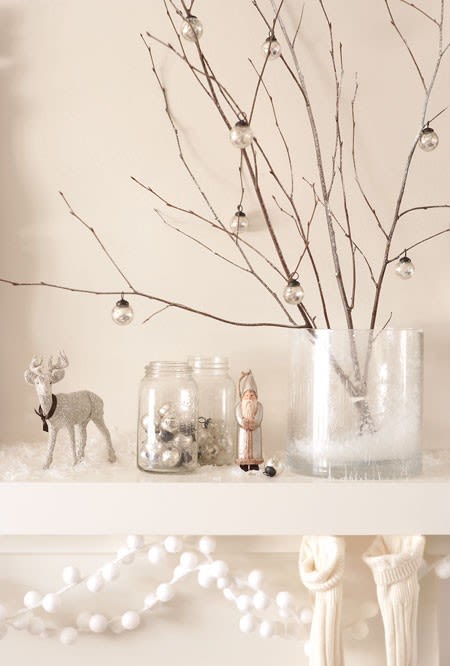 photo:

Canadian House & Home
An all white decoration palette is surprisingly elegant. The different textures in this picture appeal to me: branches, knit stockings, fuzzy garland and fake snow. Seems like it wouldn't work together but it's stunning.
It's nice to be back. When I hit a point that I have no inspiration about what to post, a break is the best thing. I did a lot of running around on Friday: an appointment with a plumber at a house a client is buying and then a closing. It didn't leave a lot of time for writing. By the time I had a moment, it was already 3. This week I have a lot of ideas that I'm exciting to share. Happy Monday!