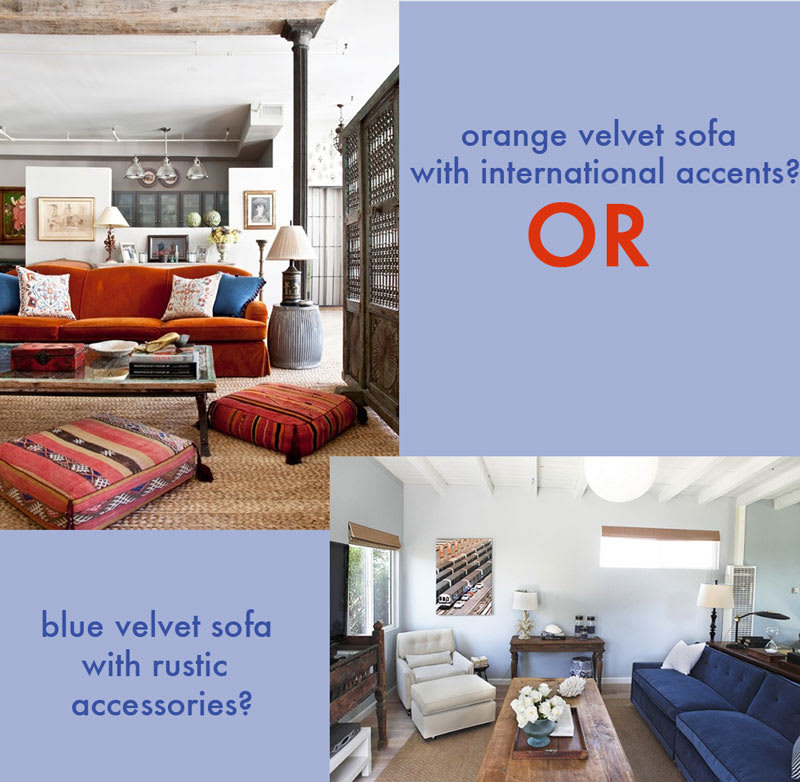 One of the best parts of being a real estate agent is helping your friends buy a place. Sometimes, they even want advice on furniture, paint and accents. *which i love*


Over the weekend, a friend ratified a contract and I'm already creating potential rooms. If all goes according to plan (fingers crossed that the home inspection goes well), they'll soon have a living room, sun room AND basement to decorate. It's so exciting!


The good thing about so much space is they could easily use both of these rooms for inspiration. They already have a lot of international (for lack of a better word) influences in their house because both have traveled the world. I like the jute rugs in both rooms plus the richly colored couches. Maybe the blue couch could go in the sun room and the orange couch in the living room? There's endless possibilities.