The weekend was a roaring success. It was wonderful to get out of town for a couple of days. The weather was spectacular and so was the company. Besides hanging with my family and the wedding, the highlight of the trip was our visit to The Pig.


Before we left on our trip, I emailed Amanda McClements of
Metrocurean.
She's a NC girl and I'd seen amazing pictures of good eats around Chapel Hill on her Twitter feed. She happily recommended a few places (thanks so much!!) and out of those choices, we decided T
he Pig
was our best bet. There's no decent NC style BBQ in DC. On Saturday afternoon, six of us tried it for lunch.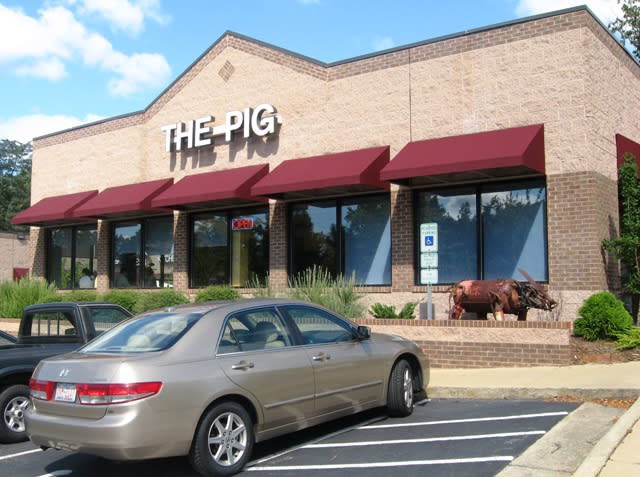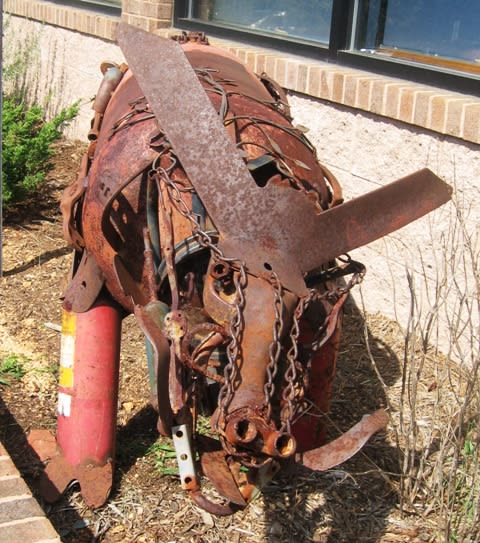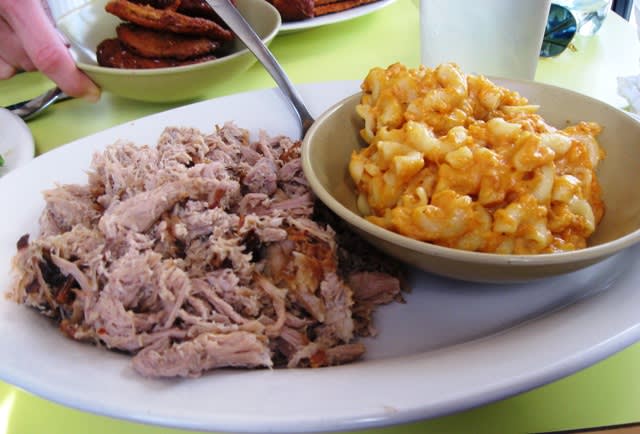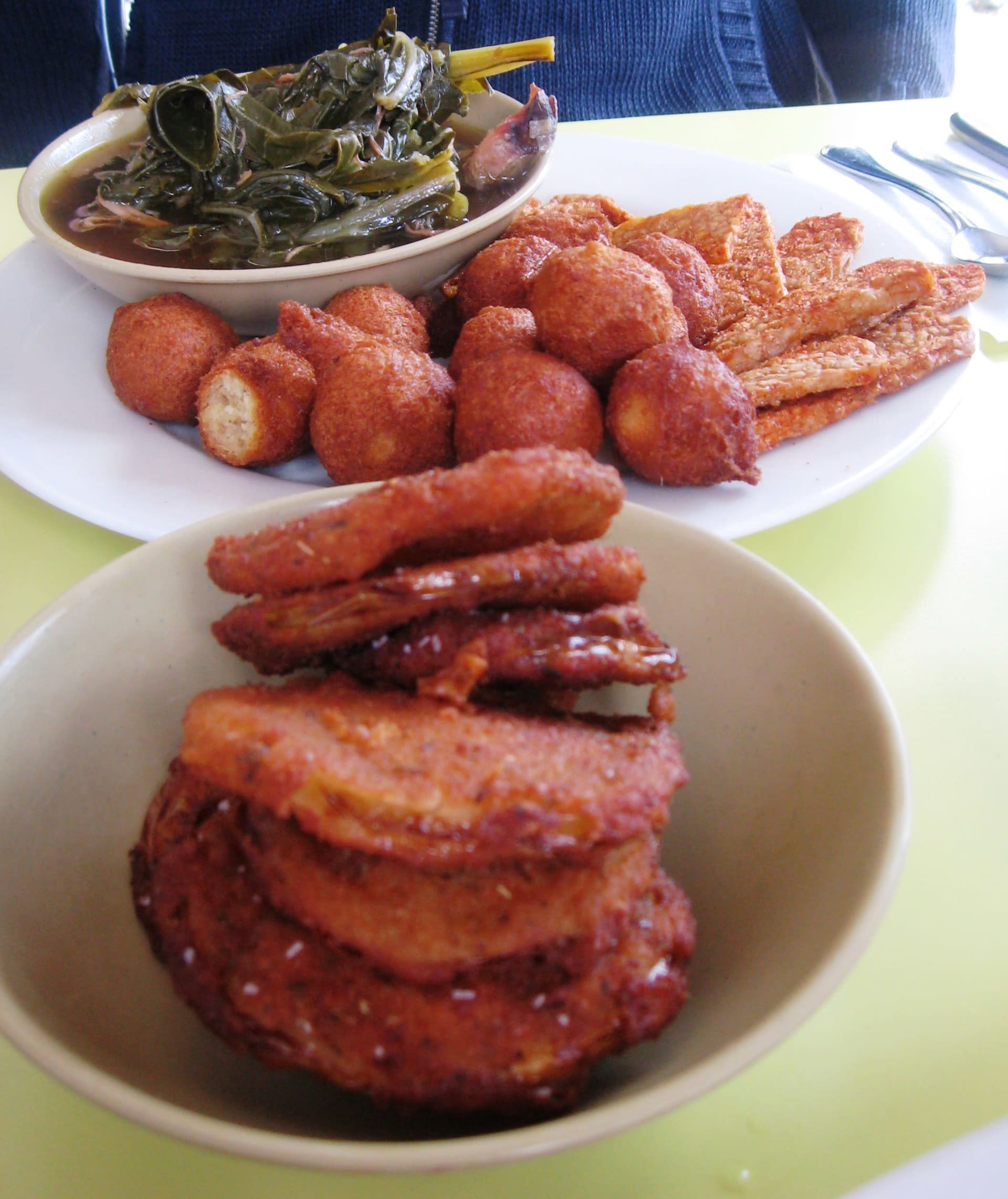 I got the large BBQ plate with two sides (picture 3). My husband ordered the large plate because he wanted to eat some of mine plus his sandwich. In addition to that monster portion of BBQ and mac and cheese, I had a salad (yum). My husband had a pork belly sandwich with slaw (which he inhaled..no pictures..again!). My cousin, who's a vegetarian, had the fried tempeh with collard greens, hush puppies and fried green tomatoes. (picture 4). I loved every bite except the mac and cheese. It looked delicious but I didn't love the smoked flavor. Everyone else enjoyed the smokiness but it didn't do much for me. The BBQ, on the other hand, was AMAZING. If you're in Chapel Hill, I highly recommend a stop at The Pig. You won't be disappointed.
After the endless debate about what dress to wear, I wore neither the black or the green dress I featured last
week
. Go figure. I also purchased a lovely cobalt blue dress with gold sequins. Sound flashy and trashy but I love it. I have another wedding to attend this weekend. The green dress will probably make an appearance. With the leopard belt of course.