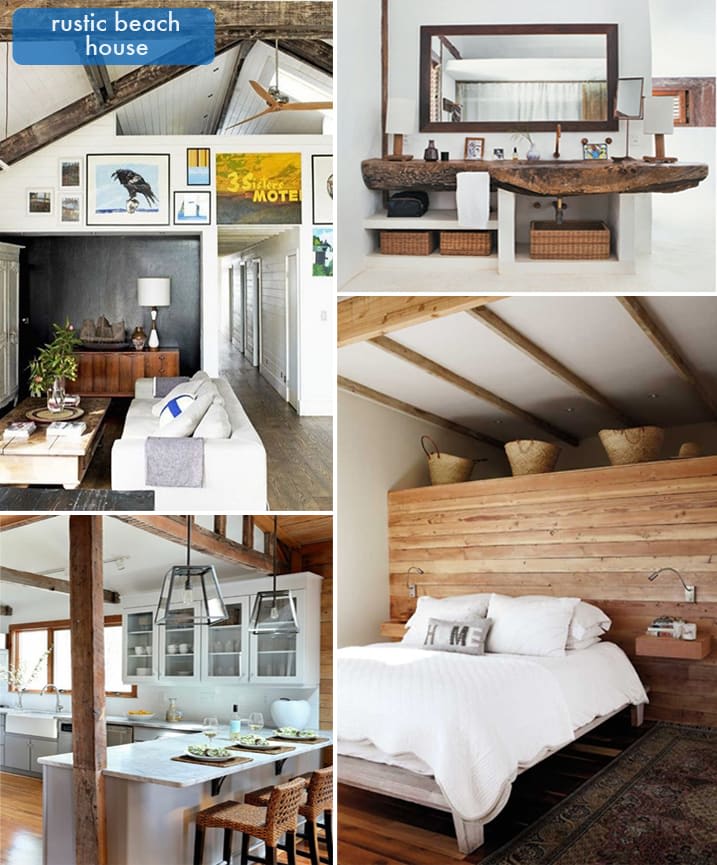 My brother is still on the hunt for a new couch. I've been helping him and as I've shopped, I've been day dreaming about re-doing his entire place.

His home has a lofted wood ceiling that I'd love to paint white. His entire place would instantly appear 100% larger. I'd gut the bathroom, install tile that mimics fish scales in the shower area, add open shelving with baskets and a cool vanity. In the bedroom, I'd add floating side tables and simple sconces. Last but not least, I'd paint the kitchen cabinets white and add a simple back splash. I'd add a rug in an indoor/outdoor fabric for easy cleaning, great art and a new dining room light fixture. Rustic beach house at it's best!

photos clockwise: prue rusco, casa tiba, house and leisure, amy trowman design.