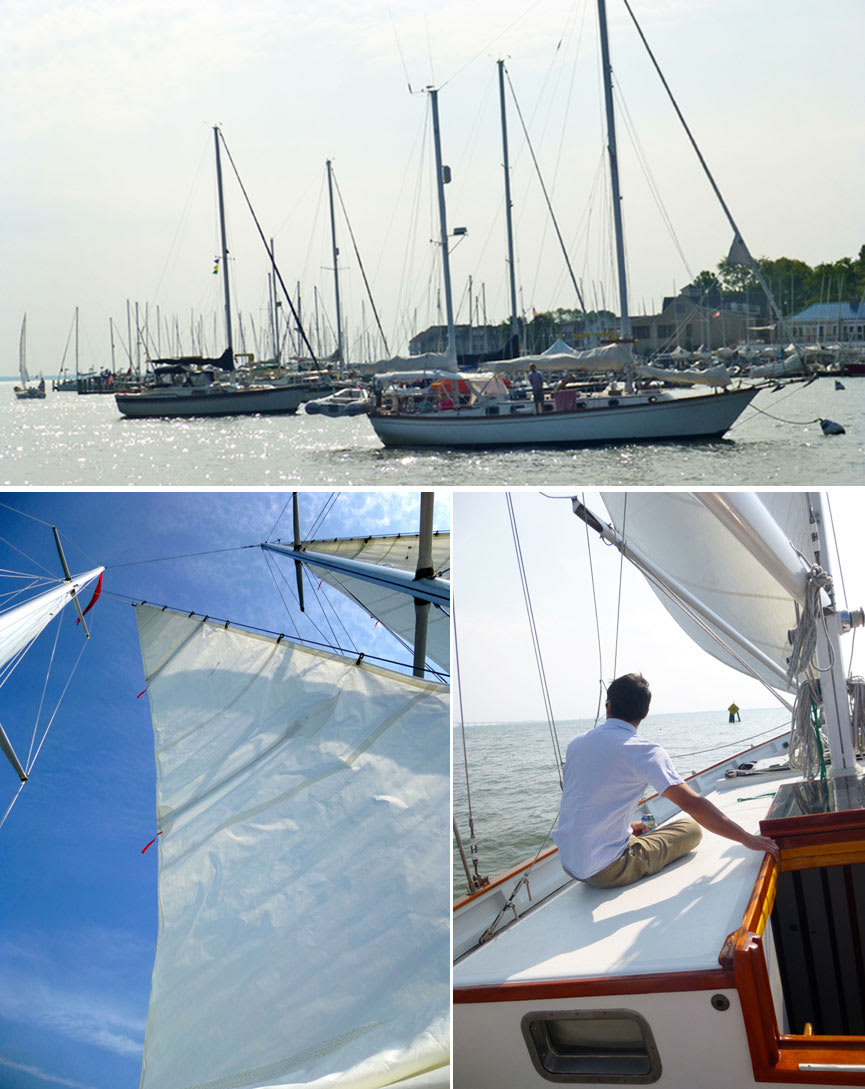 I love adventures. It makes life interesting. My latest was a sailing cruise in the Chesapeake Bay.
My husband and I went to Annapolis last weekend and booked a
2-hour cruise
on a 72-foot schooner named the Woodwind. We had a gorgeous day: sunny but not too hot. We took the early cruise from 10-12 and there were probably about 25 people on the schooner. In the summer, they have 4 cruises a day. As the summer wanes, they go on 3 cruises a day.
We sat towards the front of the boat and enjoyed the views of the Bay Bridge and a few sailing races. We indulged in a couple of adult beverages (what? it was happy hour somewhere) and enjoyed the breeze. It was a fantastic experience and I highly recommend it.