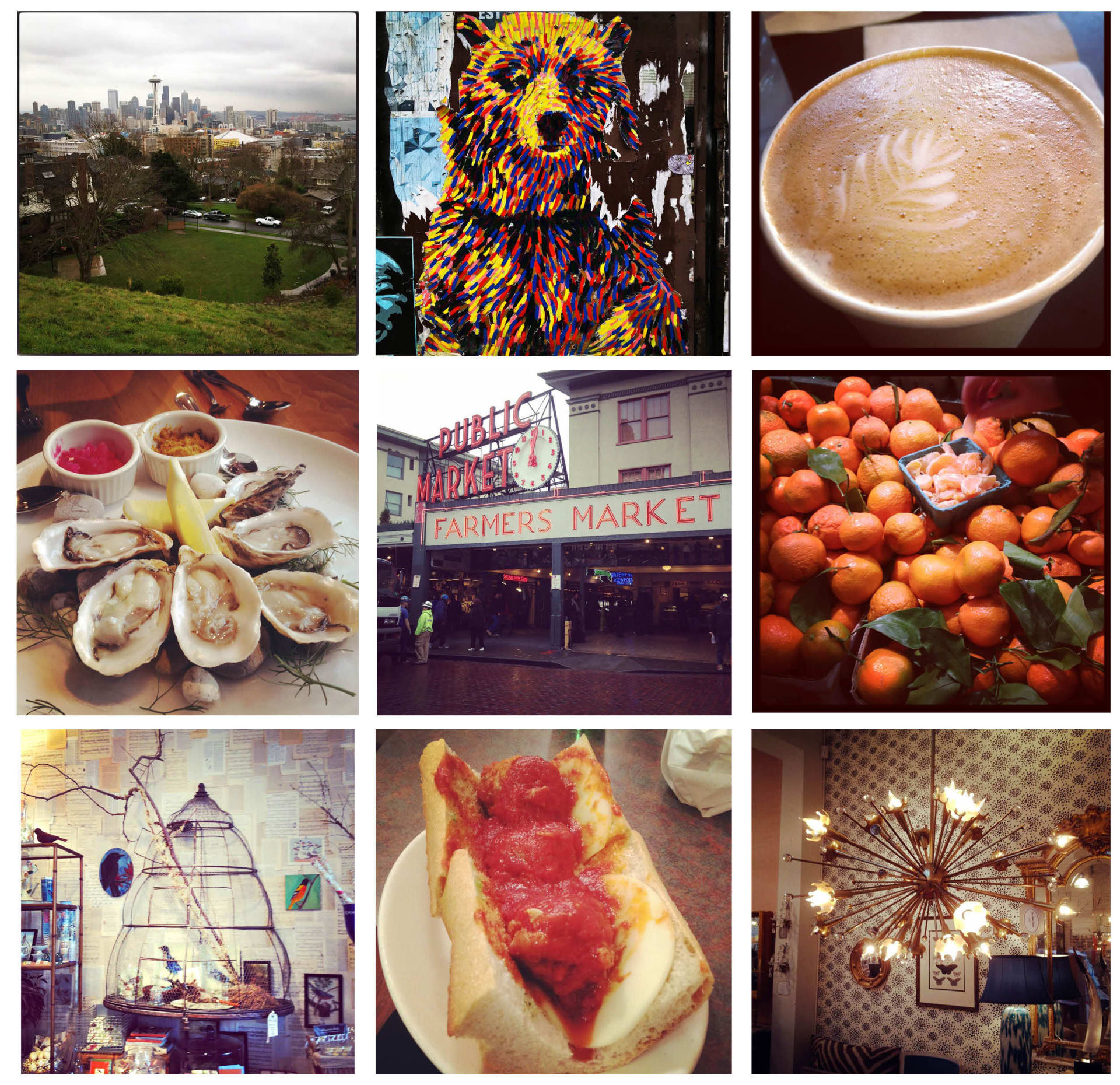 Last week, I took my first trip to the Pacific NW. February isn't a typical time to visit Seattle and it was rainy and damp the entire visit. I didn't care. I love trips and I'm always happy to get out of DC. (love ya mucho DC but a girl has got to go on occasion)


We spent three nights in Seattle and then drove to Willamette Valley in Oregon for a tour of the wine country.

Seattle was fantabulous. It's picturesque. The food was amazing. The shopping was incredible. I'll definitely visit again.


pictures left from right: view of the city from the boulevard, street art, coffee from
zeitgeist
, oysters with kim chee ice at
matt's in the market
, pike's place market, oranges at sosio's produce, display at
watson kennedy
, meatball sub at
salumi
, chandelier at great jones home. all photos via instagram.
btw: I used the design sponge seattle and portland guides and they were genius. I highly recommend!