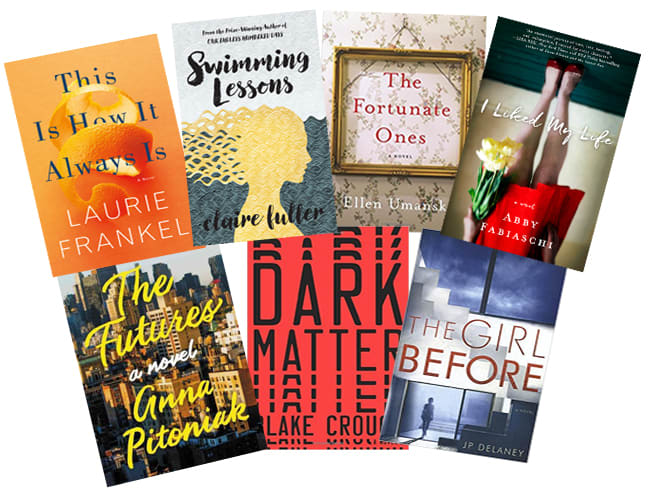 School is over and vacation season is in full swing. Interested in a few books for your down time? These seven books are what I've liked lately.
This Is How It Always Is
by Laurie Frankel. What do you do when your 5 year old boy wants to be a girl? This insightful, beautifully written novel explores the topic without sensationalism.
Swimming Lessons
by Claire Fuller. Twelve years after his wife has disappeared, Gil spots her outside a book store. What unfolds next is a tale of a family torn apart by her disappearance and what really happened.
The Fortunate Ones
by Ellen Umansk. A lost painting brings together two women who form an unlikely friendship.
I Liked My Life
by Abby Fabiaschi. When your seemingly well adjusted mother commits suicide, some unsettling truths emerge.
Dark Matter
by Blake Crouch. A mindbending sci-fi thriller. You know I love sci-fi and this is the best one I've read this year.
The Futures
by Anna Pitoniak. A book about love and betrayal in your early 20's. It perfectly captures that time of indecision immediately after college when you're trying to adult.