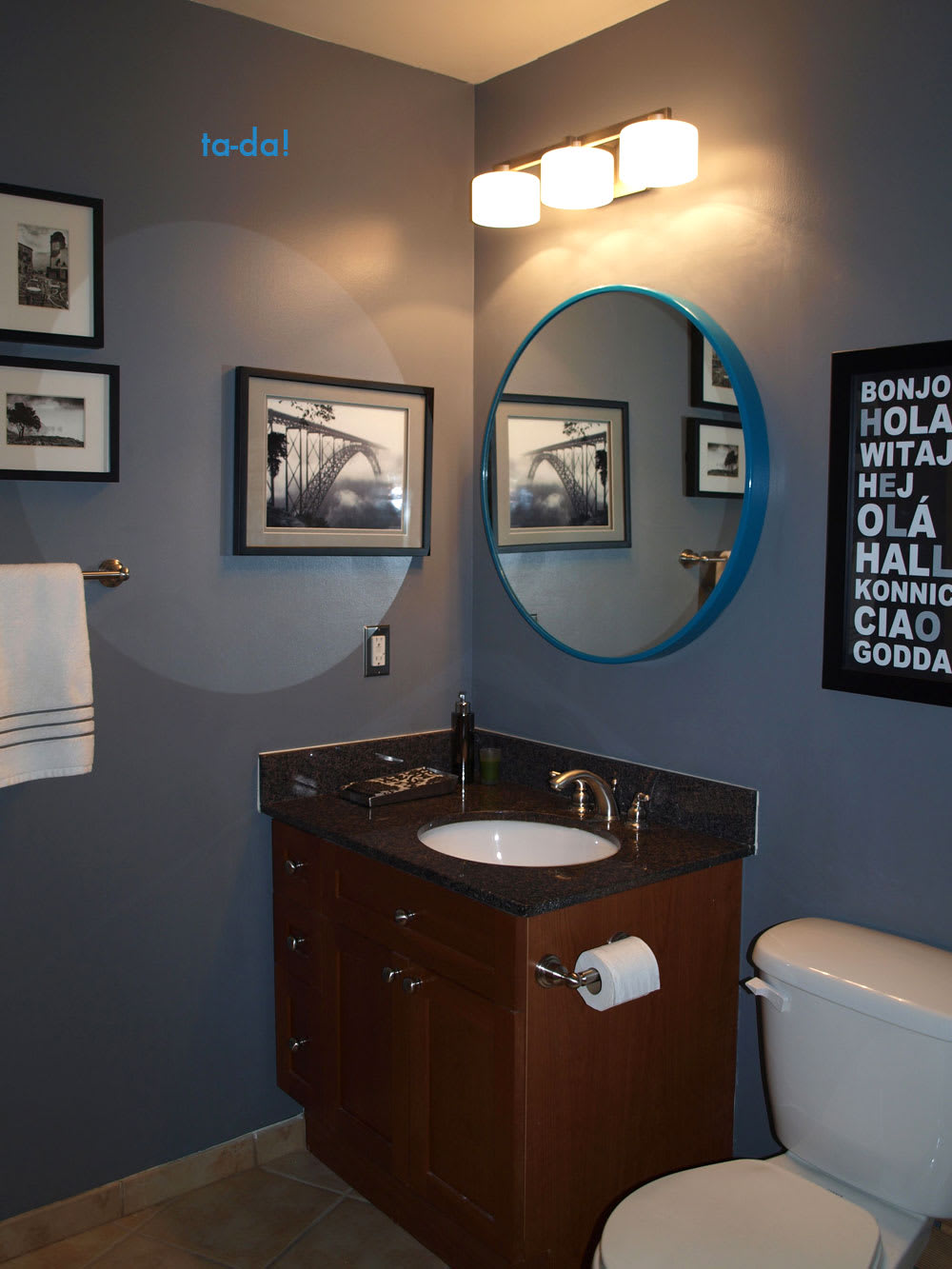 After endless patching, scraping, spackling, and painting, the bathroom is done! The new mirror and light fixture are exactly what I envisioned.
What I learned: changing a light fixture is not hard. I'm inordinately pleased that I did it myself, I didn't electrocute anyone and it worked on the first try. (My poor friends have had to listen to me talk about this endlessly but really..so excited! Why this is a pinnacle of achievement is beyond me.)
Going from a square 32×32 mirror to around a 30" mirror is a total pain in the ass. The builders glued the old mirror to the wall. When I pulled it off, chunks of drywall fell. There were swirls of glue. For the Master bath, I will be getting another 32×32 mirror. I'm still not 100% happy with how the wall looks behind the mirror. I'm going to live with it for a week and then decide if the wall needs another round of spackle and paint.
I also decided the original turquoise color of the mirror was fantastic. Pop of color anyone? If I decide I hate it in 3 months, I will spray paint that sucker.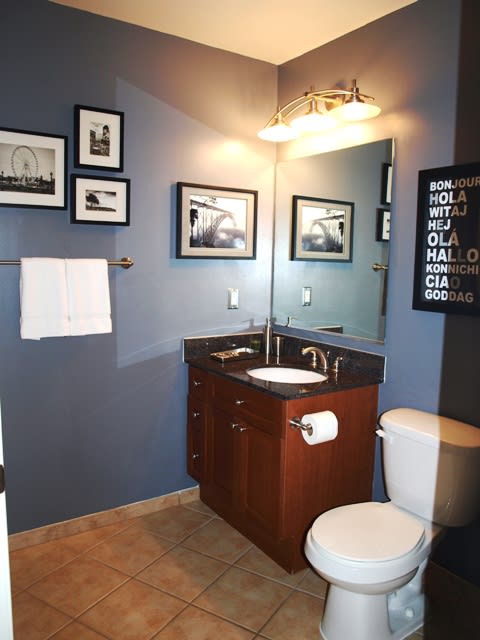 Sorry, the photos are so poorly lit. it is impossible (for me anyway) to take a good photo of a bathroom with no window. also: the round mirror and light fixture are actually lined up but look off-center in the photo. I think it's the angle of the photo.