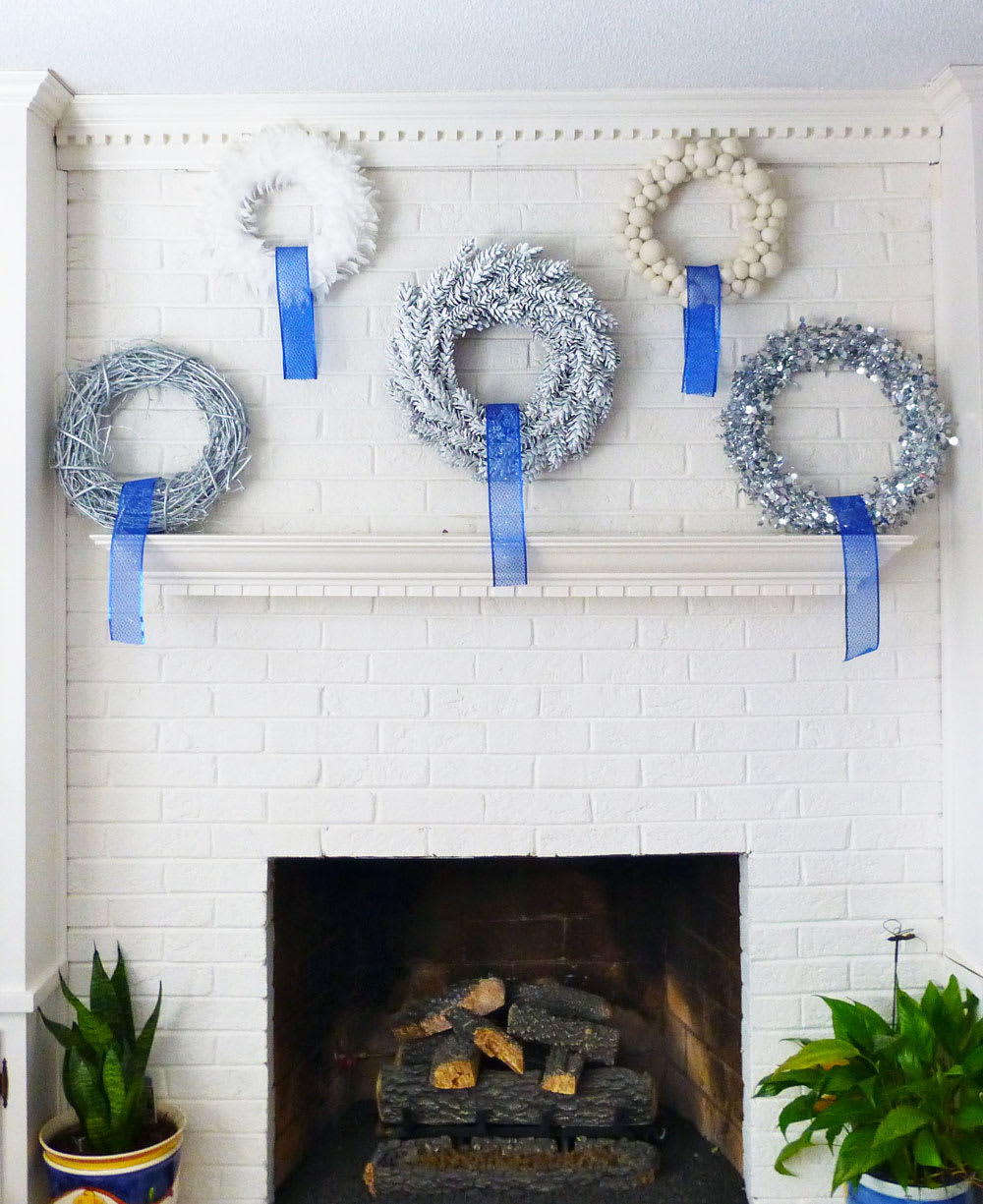 When I asked my husband if he liked this years mantel, he said "Yea…I guess. It looks like the holiday olympics" which is accurate and hilarious.

I took my inspiration from this photo and then put my twist on it. I love the variety of wreathes and the different textures. The top two wreathes (the feather wreath is my favorite!) are from West Elm. The silver sparkle wreath was a $8 wreath from Target. The other two were wreathes we had in the attic and my Dad spray painted them. I'm really pleased with the final result.

I'm not going to post everyday this week. I need a break and I want to spend time with my family. So far, the Angotti Christmas celebration has been trucking along at full speed. Today, my Dad and Uncle are making pepperoni rolls. Due to the weather, the fish frying is happening tomorrow. The girls are off to see American Hustle. It's going to be a fun day!