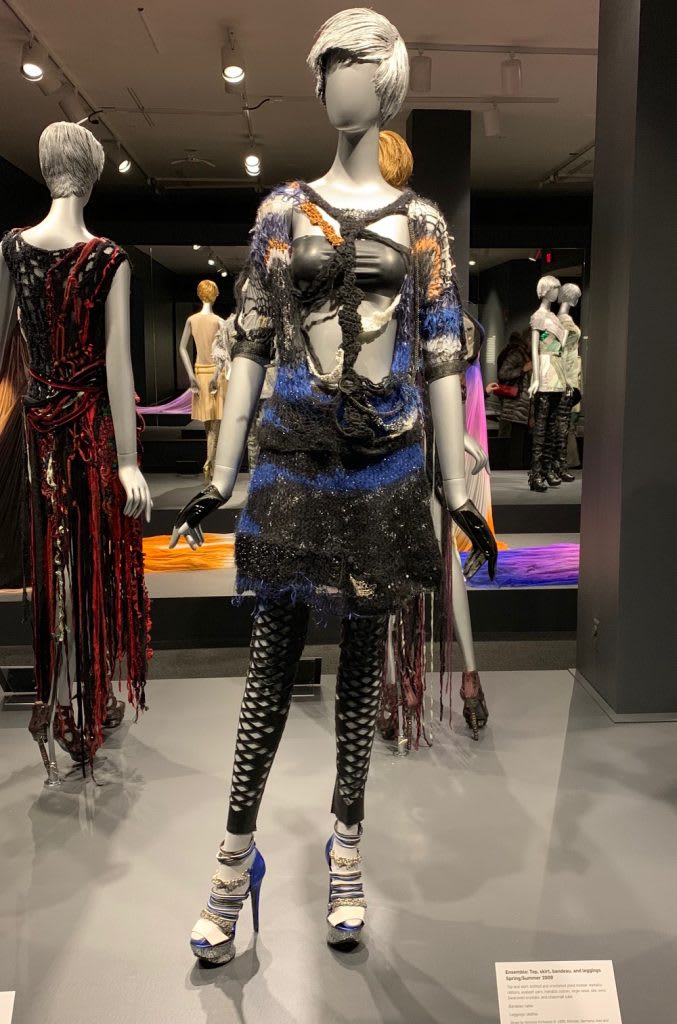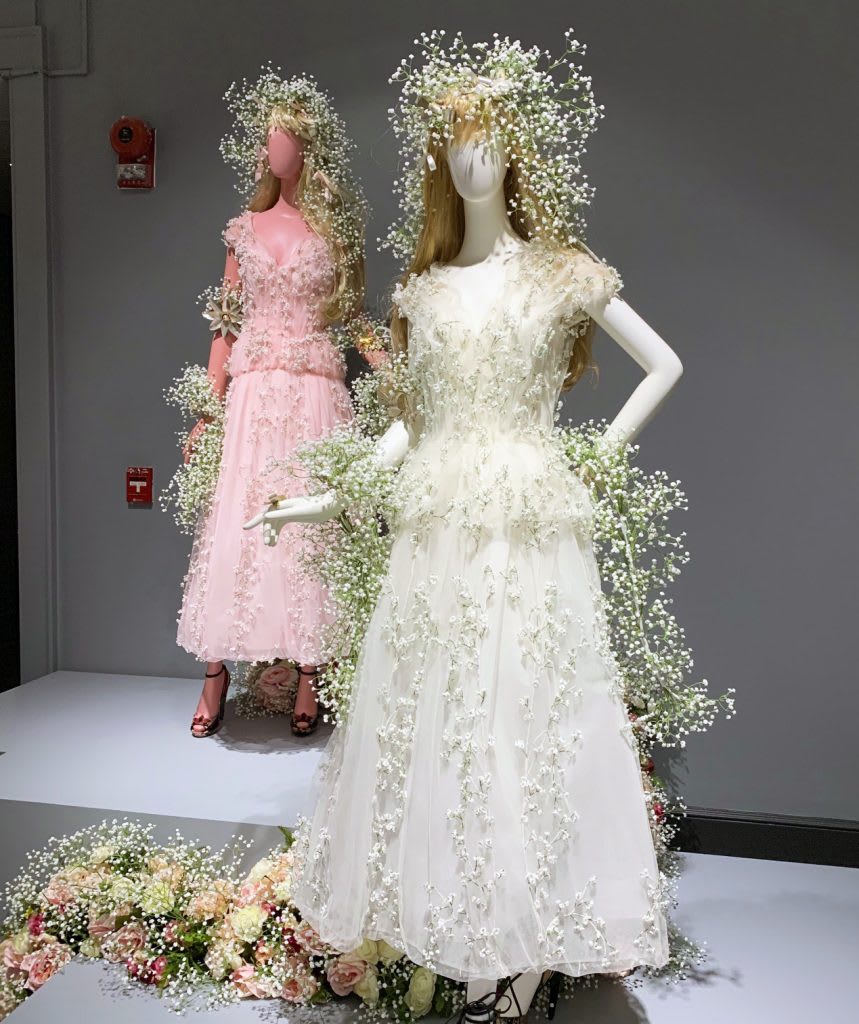 It blew me away! Their first collection was entirely handmade and was featured on the
cover of Women's Wear Daily,
which is a huge fashion coup.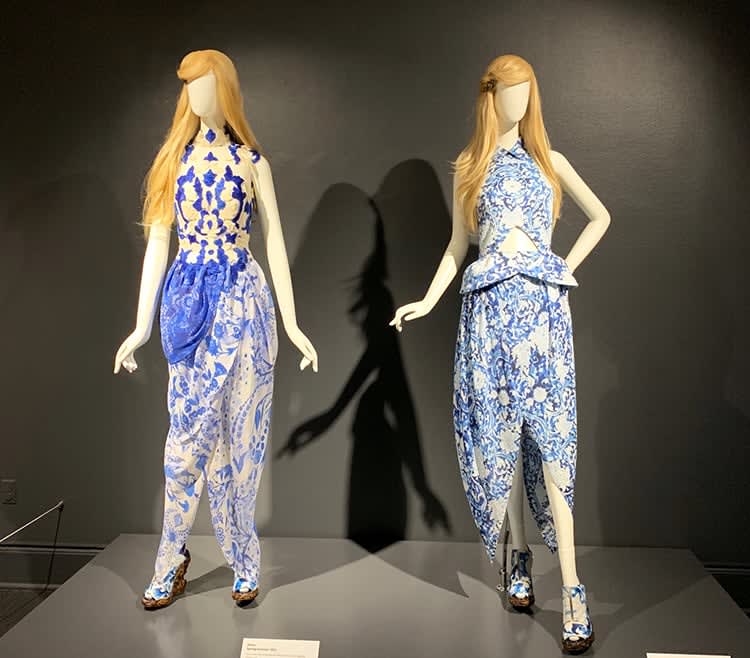 The level of detail in each of the dresses displayed was amazing. Since their dresses run from $8,000-$12,000, I'll never own one but it's fun to daydream!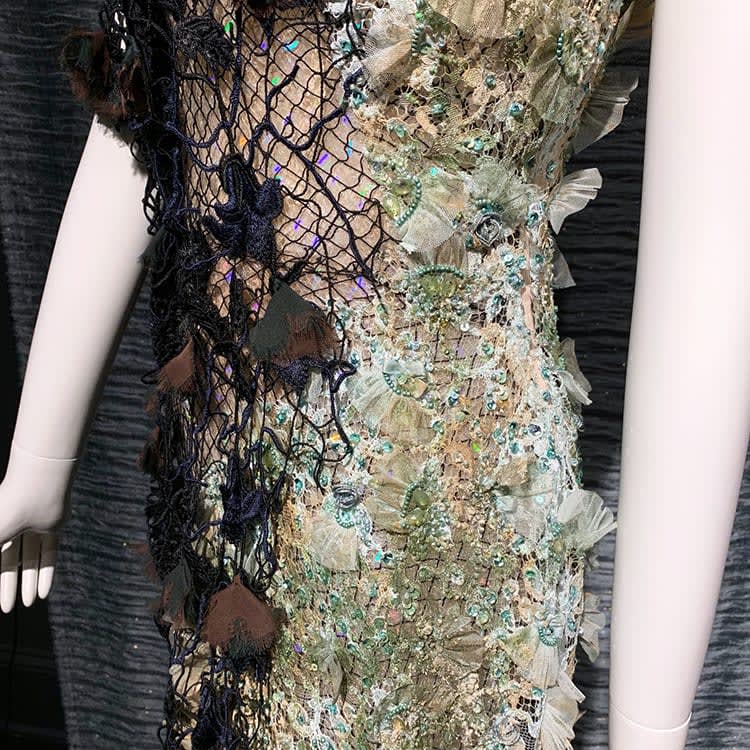 This dress was netting and tulle, two fabrics I never would've imagined together and it was stunning.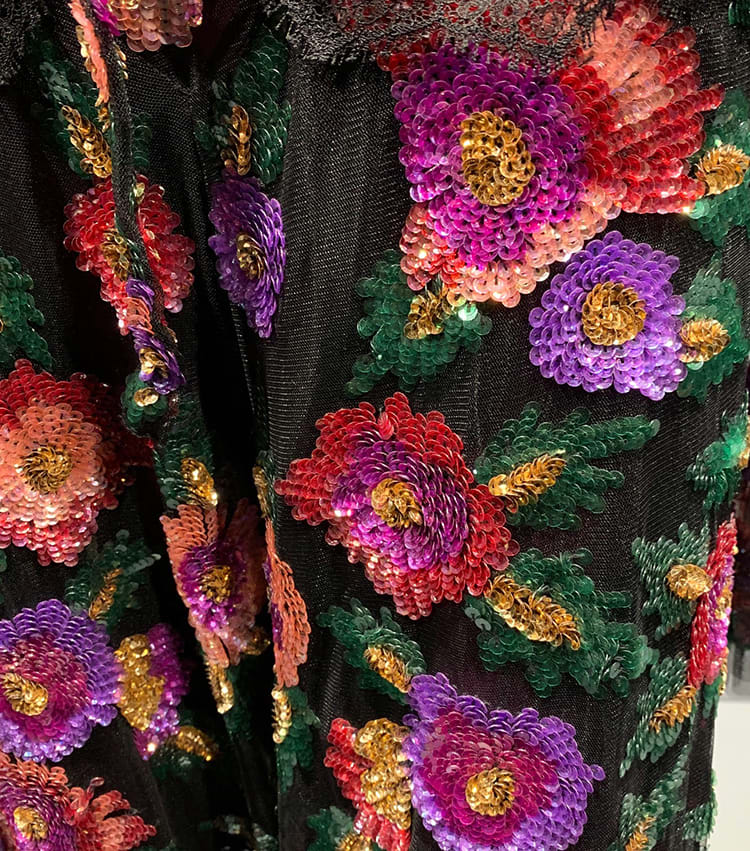 I love anything shiny and this sequined dress was one of my favorites.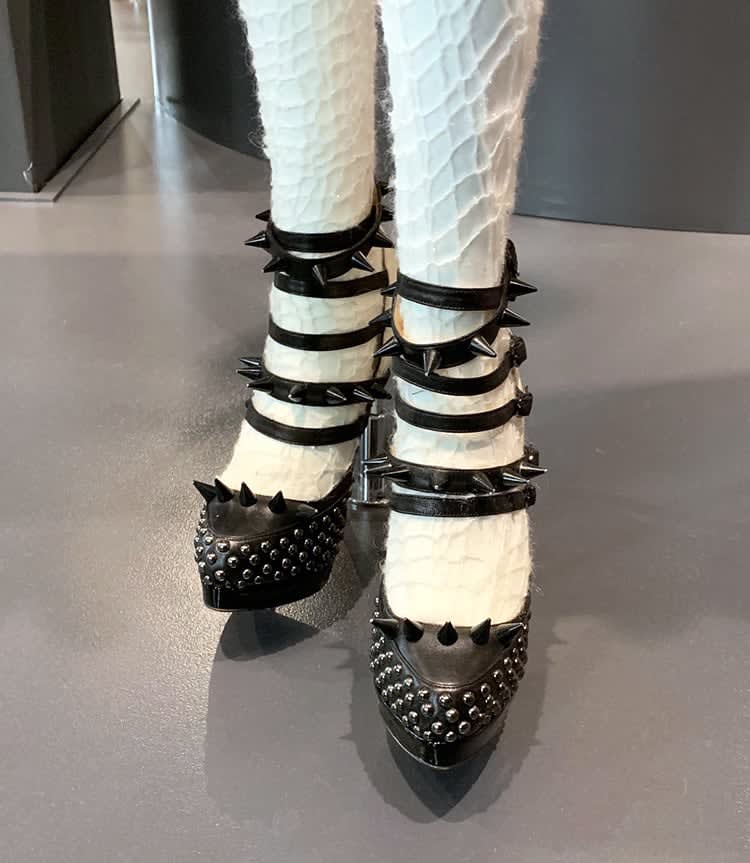 Although the shoes weren't designed by Rodarte, the best shoe designers in the business have worked with them. These spiked gems are Jimmy Cho's. While I could never walk in 4″ inch heels, these are kick ass!

Go see the exhibit! It's not shut down during the furlough, tickets are $10 and it runs until Feb. 10th, 2019. The gift store was also adorable. I wanted a million things including the Rodarte paper dolls.