Christmas Eve is a tradition I love. My family is Italian American and for years we've had a Christmas Eve party. We don't make seven fishes like most Italians. Instead, my Dad (with help from his brother, my brother and my husband) fries squid and whiting. We also have lasagna, squid soup and fritte (fried dough with sugar). This year my Uncle also baked an amazing batch of pepperoni rolls.


I look forward to Christmas Eve as a time to celebrate our customs, both old and new. All day friends stop by to sample fish and fritte fresh out of the oil.

In the evening, we light the luminaries and prepare for the crowd. Our guests enjoy the food and company. Old and new stories are recited with a lot of laughter. As the night creeps towards it's final hours, our visitors depart. A final clean up is performed and then the house retires to prepare for the next day.


Although it's a lot of work, I wouldn't change one iota. Our annual Christmas Eve party is something I look forward to all year.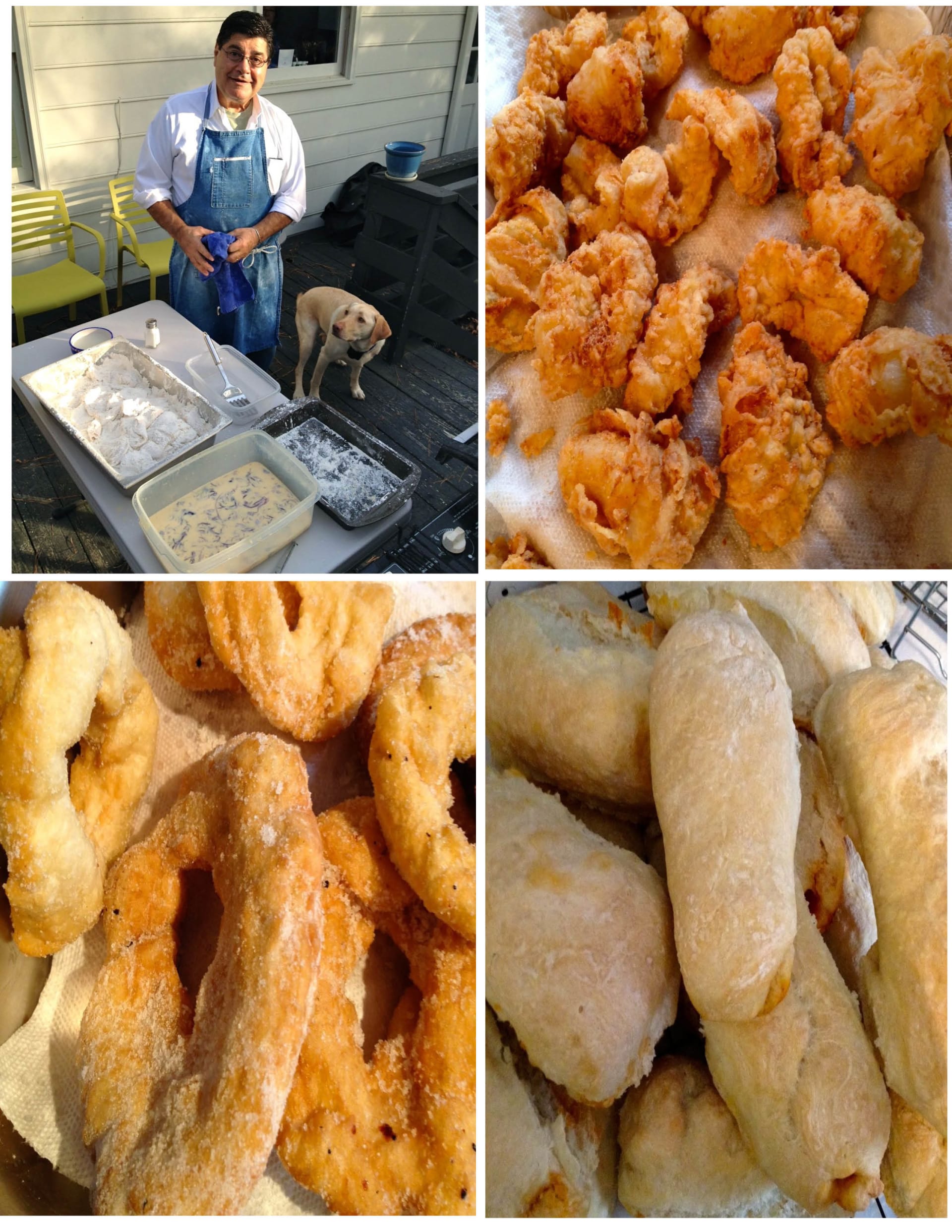 From left to right: Dad, frying fish on the deck. Fried squid, pepperoni rolls, fritte.