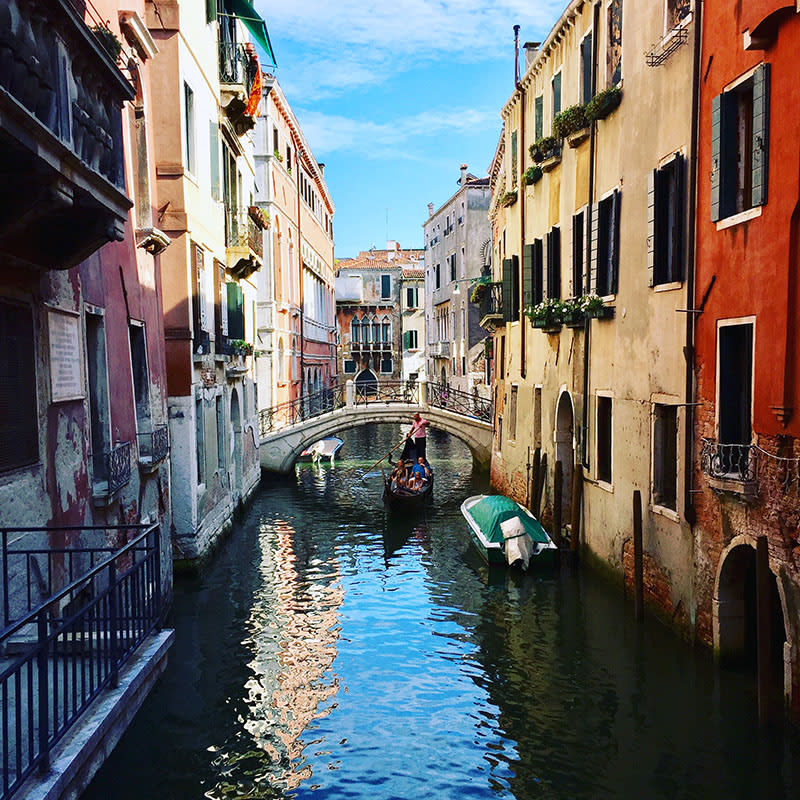 Italy has a special place in my heart. As an Italian American, I feel a connection with the people and the food. I also love it because one of my best friends from college lived in Torino for years. I've been to Italy more than any other country. This was my sixth sojourn and it was as incredible as my first. Venice and Lake Como have been on my list of places I wanted to visit for years. This trip was full of nostalgia and adventure which to me, equals a fantastic vacation.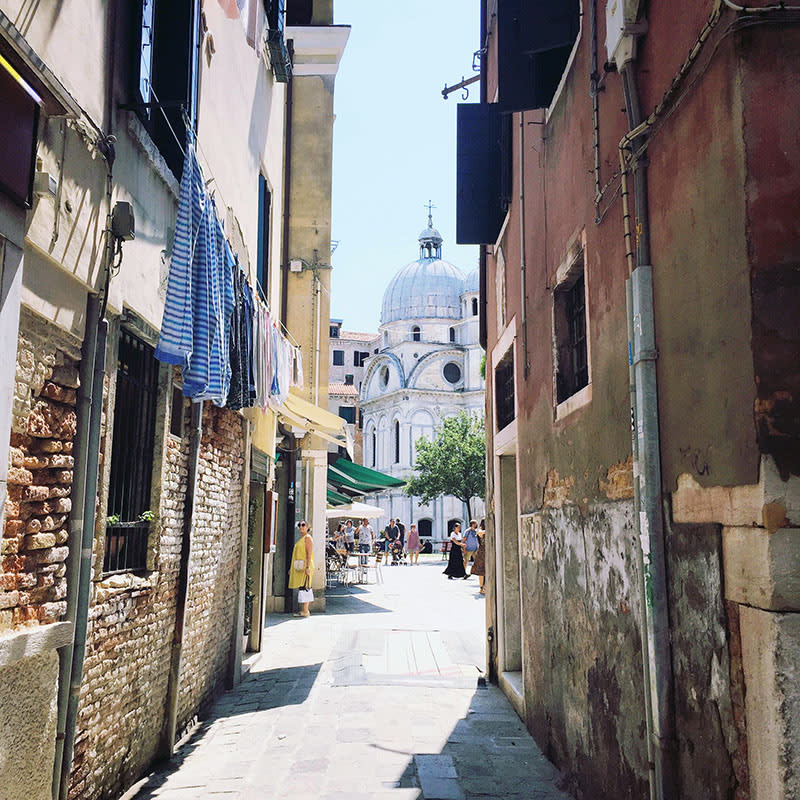 Our first stop was Venice. All of my friends told me I would hate Venice; that it'd be crowded and smelly. While is was overrun by hordes of tourists (which I did hate), I loved the quiet corners. I especially enjoyed the
Airbnb we rented
on the Grand Canal. Sitting on the balcony watching the boats gave me a glimpse into the daily life of a Venetian. We didn't see any of the major tourist sites. Instead we wandered the streets of Venice and took a ferry to
Burano
. In Burano, I had grand plans for us to eat lunch at
Da Ramano
but it was closed for the August holidays. We also intended to ogle the the colorful buildings. Except it was too damn hot. Italy was having an unprecedented heat wave when we visited. Sweating a lot was a daily occurrence, as were stops for apertivos and Aperol Spritzes. After 2 nights and 1 full day in Venice, we hopped in our rental car and drove to Lake Como.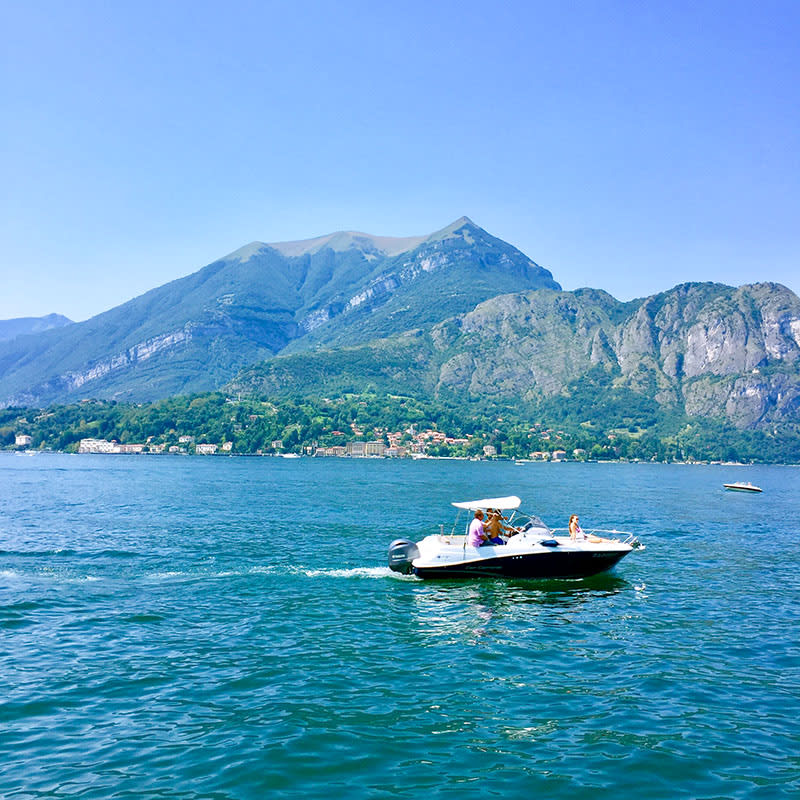 Lake Como was impressive. We stayed in Como at a
swanky apartment complex
that overlooked the lake. Of course the unit we rented had a view of the garden and the apartment building next door. Since we were only there to sleep and cool off occasionally, our view didn't matter. If I ever go again, I'd stay further north in Cernobbio or Varenna.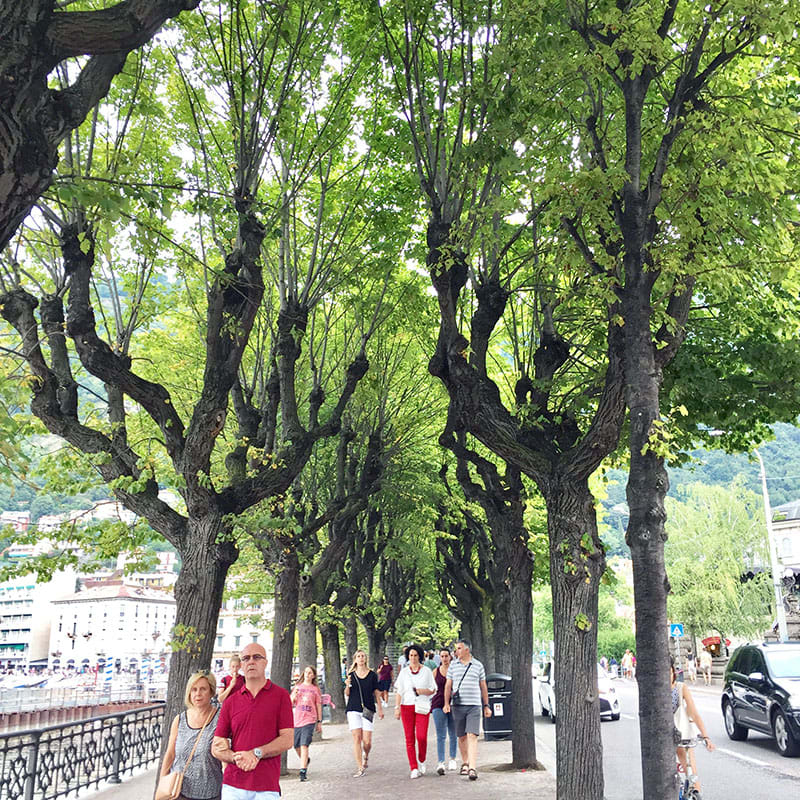 Unfortunately, even though the average temperatures were supposed to be in the high 70-80's in Como, it was 90+. We distracted ourselves by taking the funicular up the mountain. It was a gorgeous ride and the view was incredible.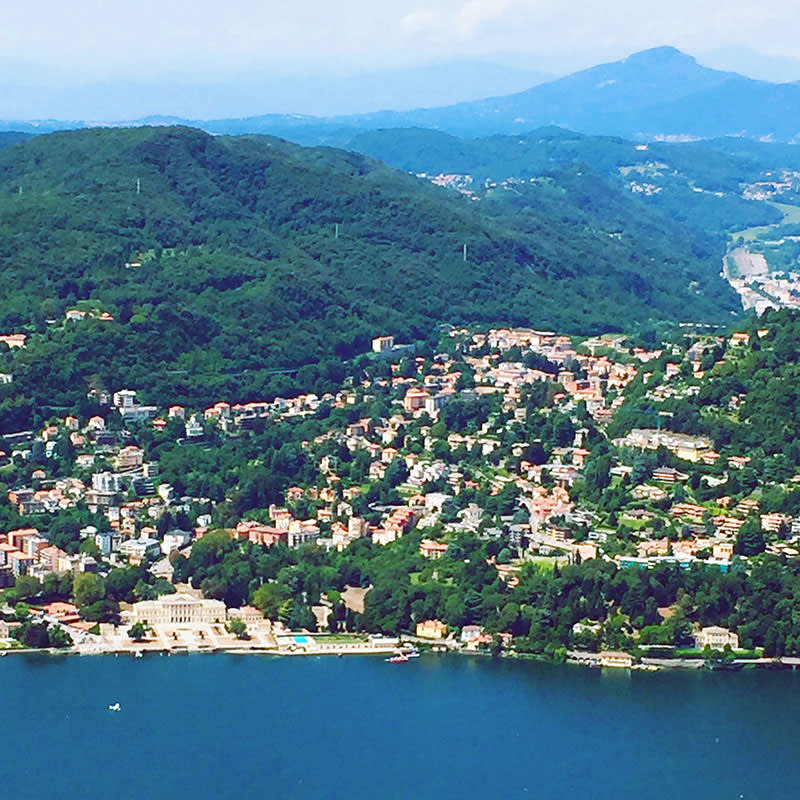 We did a "hike" (it was really a 20 minute walk up a hill), stumbled across this wonderful shrine and then stopped for an apertivo.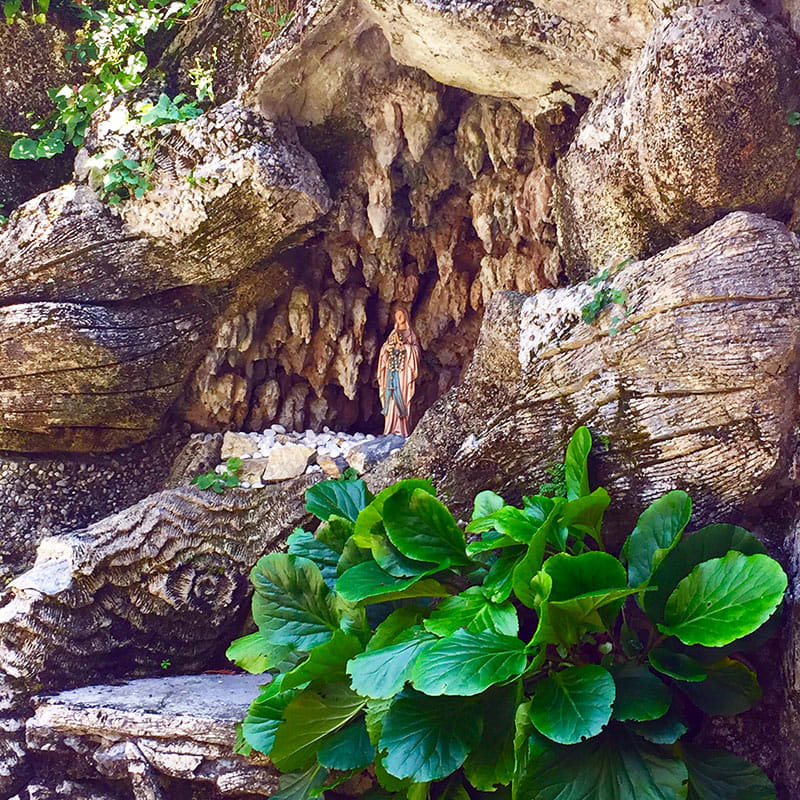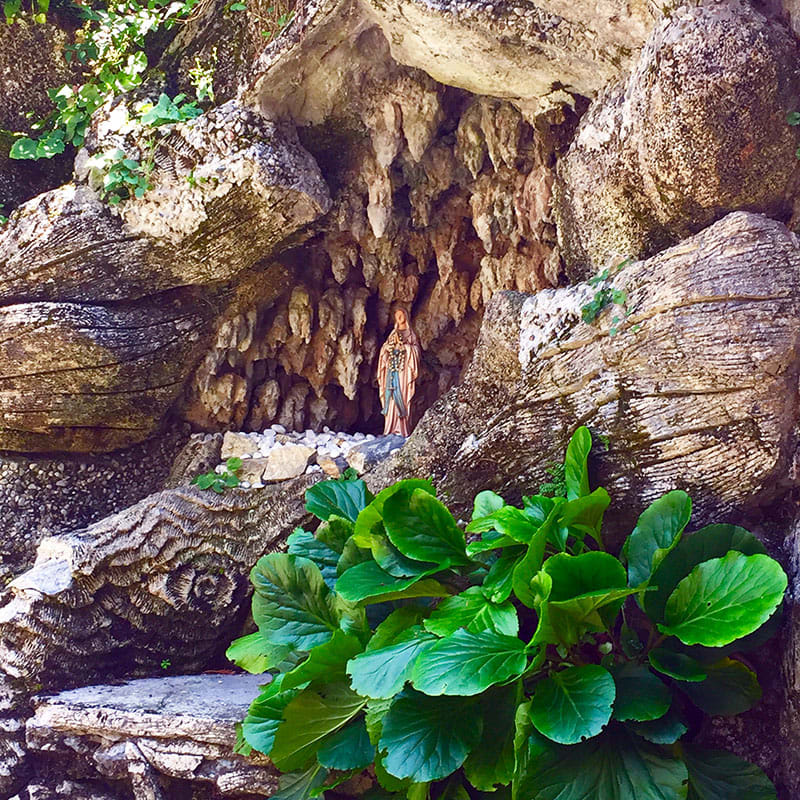 We also took the ferry to Bellagio which was quaint and picturesque. While in Bellagio, the "great ferry adventure" took place. To get anywhere in Lake Como, you take ferries. You can take a fast ferry or a slow ferry. The day we went to Bellagio, we took the fast ferry. As we were waiting for the return ferry, we were told the fast ferry broke. The next ferry was in another two hours and we had already explored all parts of Bellagio. I didn't want to wait two more hours so we hopped the slow ferry. It was supposed to take two hours. Instead it took three and the slow ferry broke too which required a boat switch. While it sounds complicated and terrible, this was actually my favorite part of the trip. We visited thirteen little towns around Lake Como. I had a seat in the shade with an incredible breeze. The scenery was incredible. I can't imagine a better way to kill a couple of hours.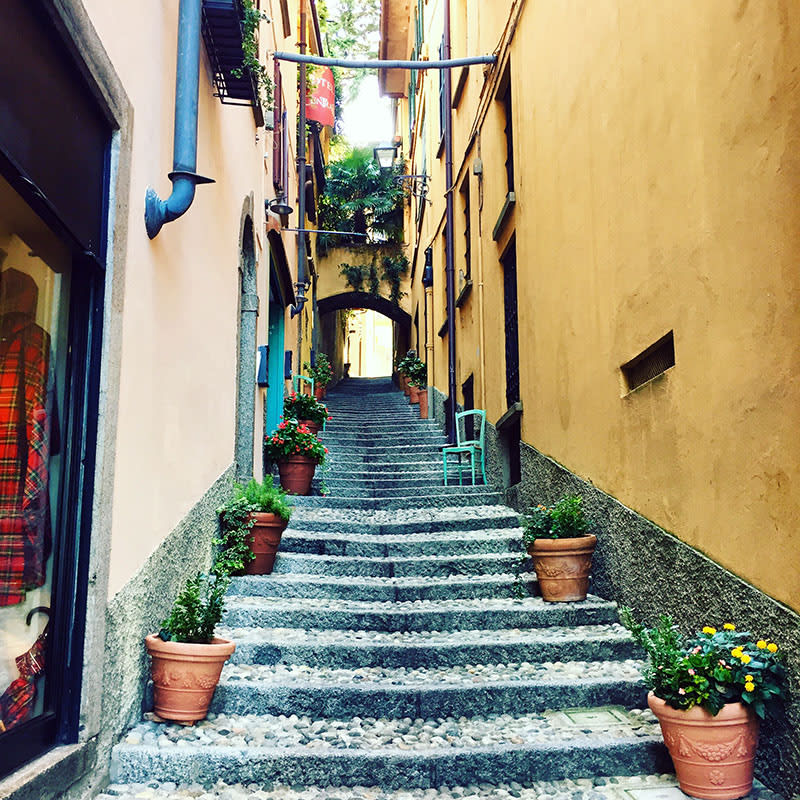 Our last stop on the trip was a small town an hour outside of Venice called Padua. Padua was my second favorite part of our adventure. We stayed at a
boutique hotel
near the historic center of town. While the interior was modern, the exterior was a historic house surrounded by cobblestone streets. The staff was lovely and helpful. We only had a half day in Padua and we had grand plans to go see Padua's famous frescos. When we started to wander around in search of lunch, we quickly realized the frescos weren't going to happen. Padua was too charming and we had exploring to do.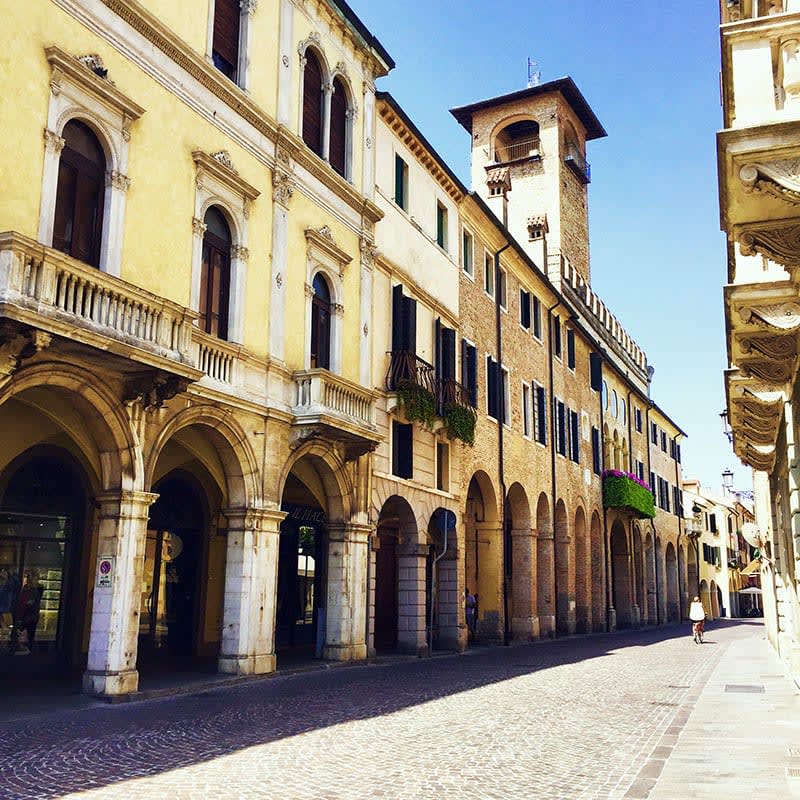 The main thoroughfare was lined with porticos and shops. As we walked along the streets, we glanced into the store fronts and realized almost everything was closed during the afternoon. Even though Italy isn't known for siesta, it was clear by the deserted streets everyone was staying inside during the hottest part of the day. We were the only idiots wandering around in the 100 degree heat. We ducked into a pizzeria for lunch and had one of our best meals. Padua was the only place we visited that wasn't overrun by tourists. The menus were in Italian (yes!), the restaurant was full of Italians (double yea!) and finally, we had a peek into the real Italy. It instantly reminded me of my visits to Turino. Padua also had the most incredible street art. This was my favorite. It's so clever!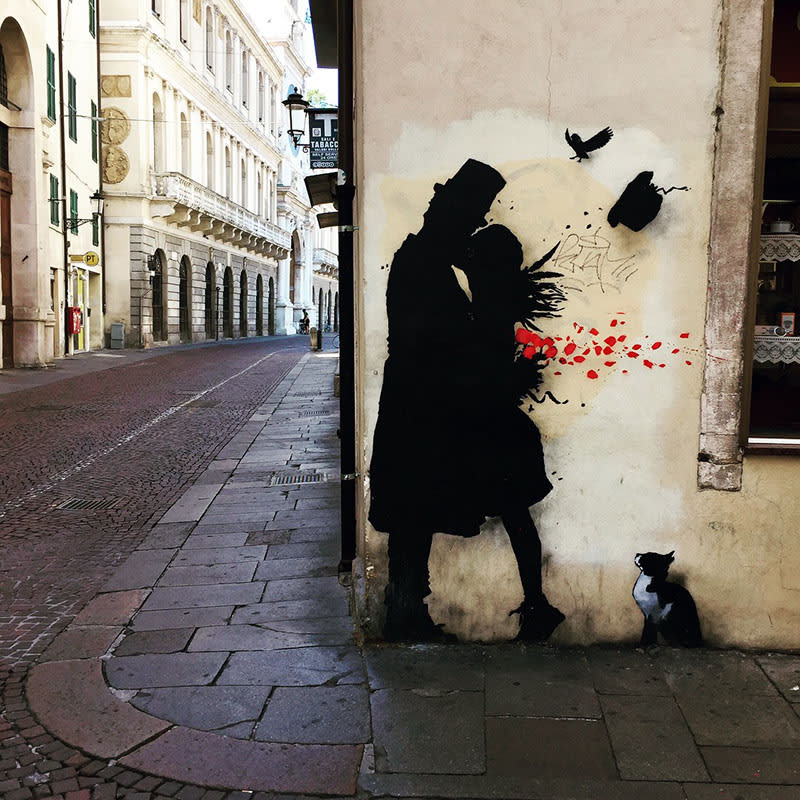 While I don't regret one iota of my trip, I came away with a couple of realizations. 1. We won't be traveling at the end of July or in August unless we're going to somewhere that's not hot. The heat made things difficult. Already percolating in my mind is a trip to Copenhagen, Ireland or Scotland next summer. Germany is also on the short list since we had friends move there recently. 2. I enjoy the road less traveled. While I'm thrilled I was able to experience Venice and Lake Como, I don't like the generic tourist experience. I don't find it authentic or fun. 3. Adventure is good for the soul. I'm thankful I was able to get out of here for a week and away from the omnipresent news cycle. What's happening in our country makes me weary.