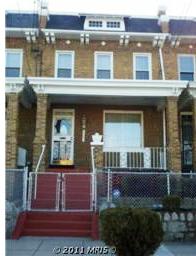 Last week I closed a deal where my client worked the system. She used several local programs with great success. Here's how she did it:


First, she used BB&T's
C.H.I.P
. (Community Homeownership Incentive Program) program to fund her loan. CHIP allows you to finance up to 97% of your purchase price and private mortgage insurance is waived. You must have excellent credit and your income can't exceed 80% of the county's median income. She only put down $500 for her down payment!
Second, we negotiated a closing cost credit of 3% of the purchase price. The credit covered her closing costs.


Third, my client qualified for the DC Tax Abatement Program. A homeowner doesn't have to pay taxes for five years on their property if they meet the income requirements, if they are owner occupants and the house is valued at less than $332,000. There's two additional nifty features to this program: you don't have to pay the transfer tax of 1.1% to DC Government (often, the biggest chunk of money in your closing costs) AND the sellers 1.1% recordation tax is credited to the buyer. YEP. In our case, this credit was used to buy down my clients interest rate. Her initial interest rate was 4.2%. Using the credit, she was able to buy it down her interest rate to 3.8%. (crazy!)


Last but not least, she's also eligible for the DC First Time Home Buyers tax credit of $5,000.


Buyers, THAT'S how you work the system.