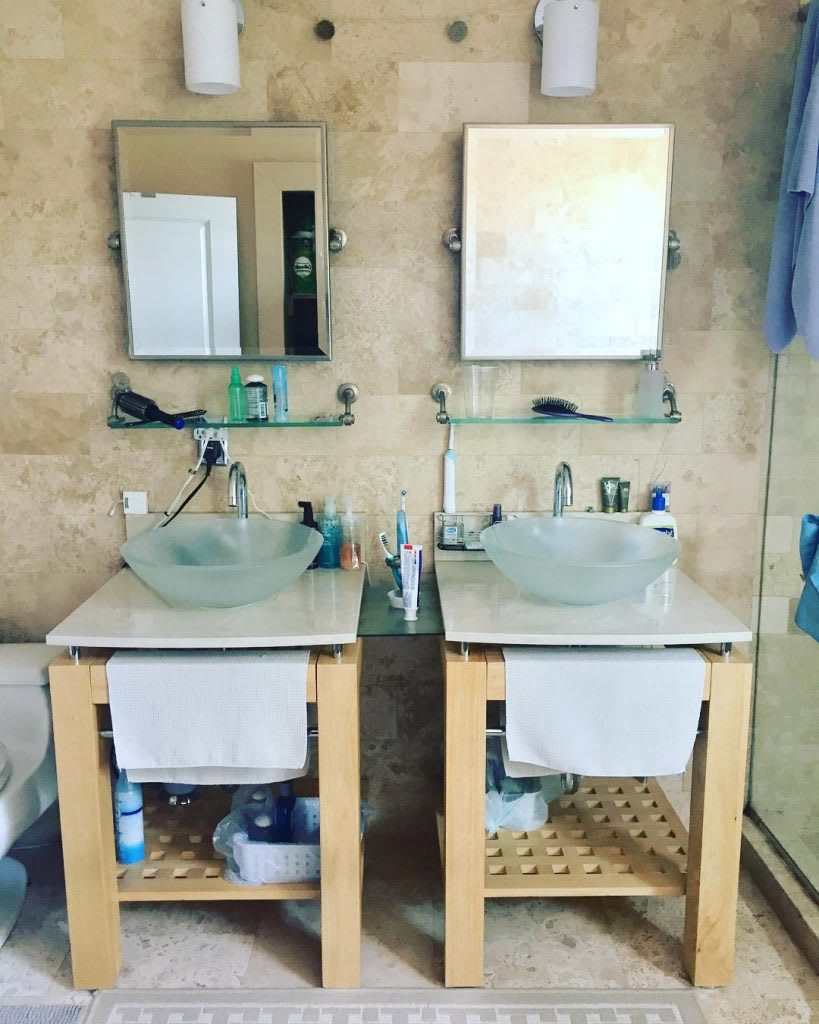 I love a "before and after"! The master bath at 1623 New Jersey Ave, NW is a wonderful example how a little investment can turn into a big return.
The original master bathroom was very 2006. It needed updating to appeal to today's buyers. Interior design is one of my interests and when the opportunity arose to redo this bath, I jumped on it!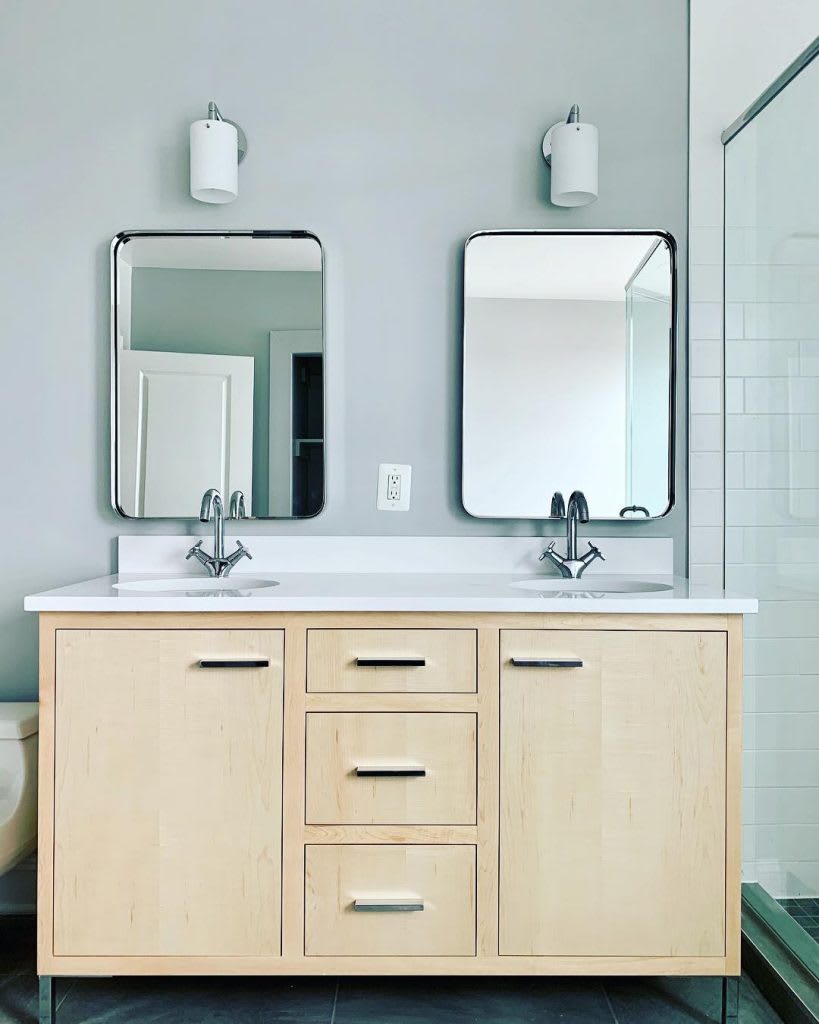 Immediately, I knew the tile had to be updated. Grey remains a huge design trend which is why I chose to use a grey floor tile with white subway tile in the shower and around the tub. Instead of the typical white or grey vanity, I picked a natural colored maple vanity. I also didn't want to stray too far from the design in the rest of the house. The grey I used on the bathroom floor mimicked the grey staircase. The vanity was the same tones as the hardwood floors throughout the house. Buyers want bathrooms to look updated but not too funky.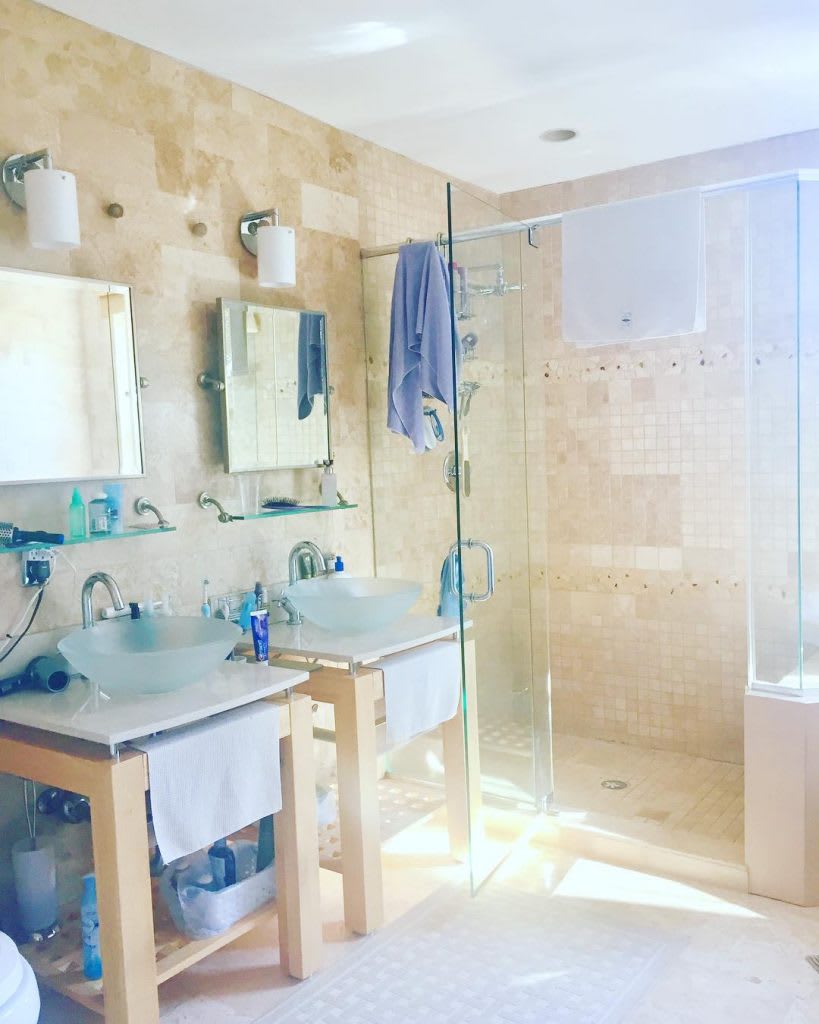 The most expensive part of the upgrade was the custom double vanity. I didn't want to move any plumbing because it's expensive. While the seller agreed to make upgrades, they didn't want to spend a million dollars. The size of the vanity needed for the space wasn't standard. I considered one vanity that wasn't custom but it was backordered 6 months!! Instead, I had a custom maple, double sink vanity designed with a white quartz countertop. Quartz is one of my favorite materials for bathrooms and kitchens. It's durable and it looks sleek.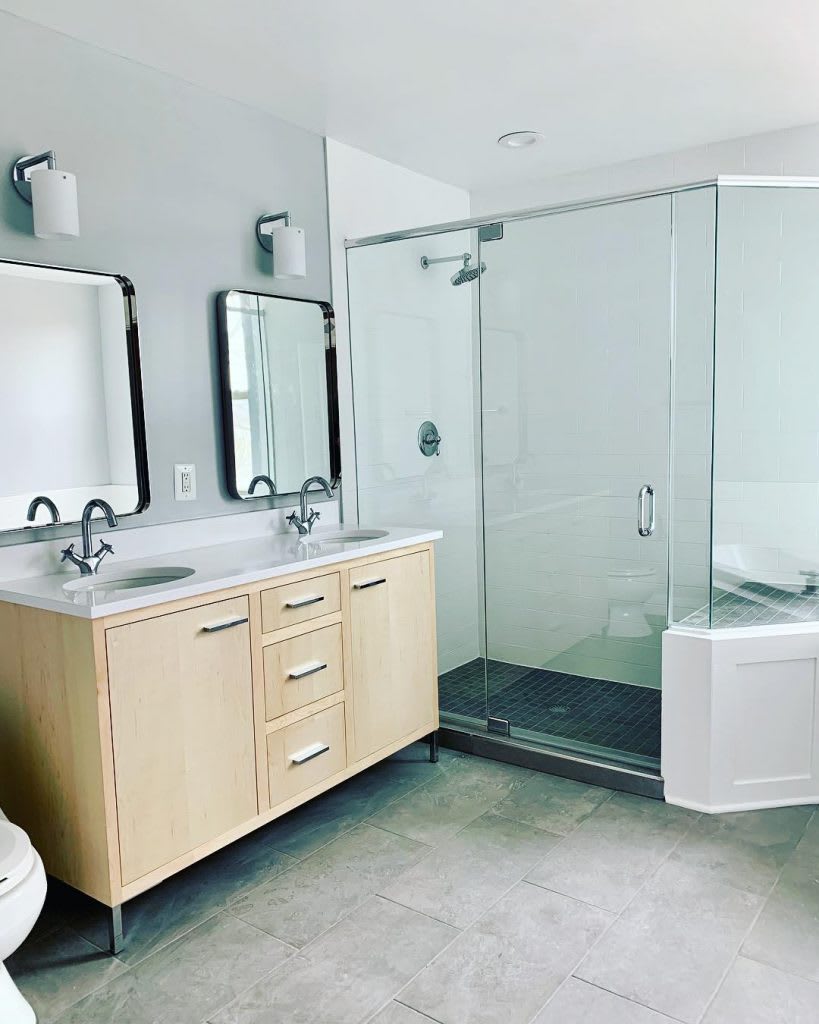 I am so pleased with the final result! I'm positive it was one of the reasons the house went under contract so quickly.