My parents are contemplating making their former office into a bedroom with a full bath. Although this is still in the planning stages, I'm having so much fun brainstorming ideas with them. My favorite part of this process is imagining their bathroom. A double vanity! Subway and accent tile! Heated floors!


They recently installed marble counter tops in all the current bathrooms and now they're hooked. That allows many possibilities. A dark grey ceramic "bamboo" tile on the floor with white subway tile and grey tile accents in the shower? Sold. OR navy circle tile for the floors and white subway tile plus a blue/white Spanish tile inspired accent? That would satisfy my Mom's love of blue and white. Below are a few photos with various elements my folks could incorporate in their design.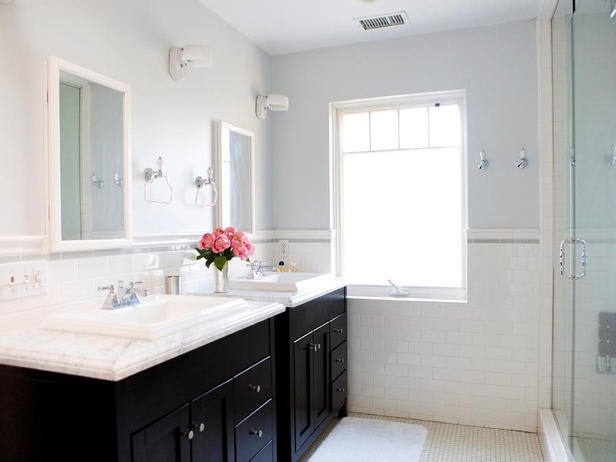 This bathrooms has many features that appeal to me (and hopefully the parental units): marble counters, white subway tile with a grey accent tile and a very subtle light blue paint job.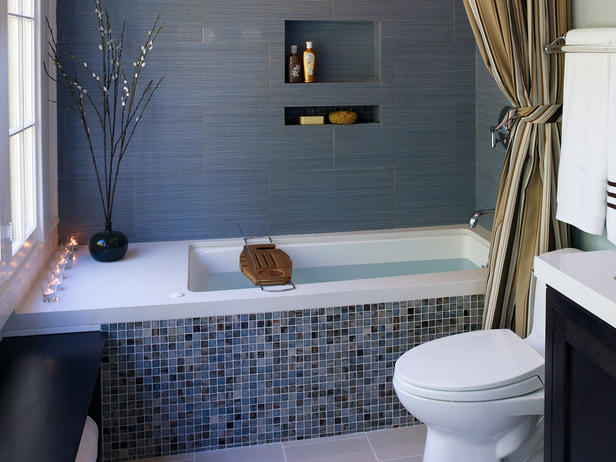 "Bamboo" ceramic tile (tile above the tub) is a look I'm seeing in a lot of bathrooms. I like it in this incarnation but it also looks wonderful on the floor. This tile in dark grey plus the first picture (with different vanities) would look fantastic.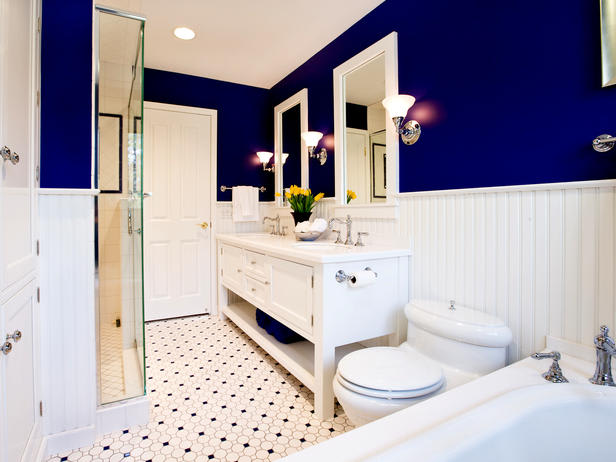 While I'm not a fan of the the dark blue paint, I love the wainscoting, the double sink and the adorable circle tile on the floor. Add white subway tile (always a classic and inexpensive) plus a blue and white Spanish inspired accent tile and we're done.
Isn't this entertaining?
*photos via
HGTV