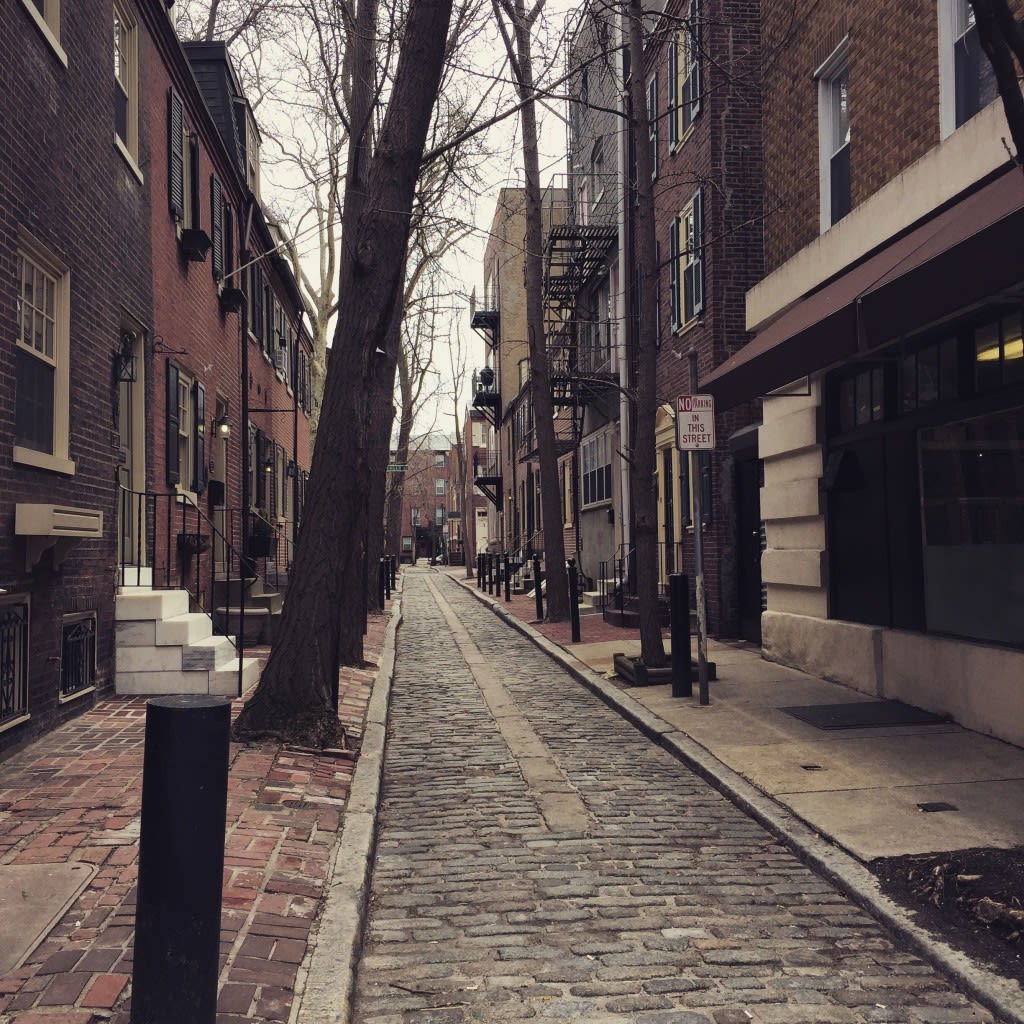 Our weekend in Philly was fantastic. On Friday afternoon, we took the train up. It was lovely. I'm a big fan of not driving especially since I was able to enjoy double vodka and soda on the train. It'd been one of those days and that's the joy in taking the train: you can drink! (priorities, people. priorities) The BYOB restaurant we went to on Friday night, Kanella, was excellent too.
My favorite part of the trip is what we did on Saturday and for me, this is a perfect day in Philly. We started the day by walking to
La Columbe coffee
, the best coffee shop in Philly. Then we went to
Reading Terminal
and went nuts. I was with a group of friends that were also attending the wedding and they had never been to Reading Terminal. The excitement level was insane. Half made a beeline for the
Dinic's
counter for their famous pork sandwiches. I wanted a classic breakfast and headed to the
Dutch Eating Place,
an Amish breakfast counter. The key is to get it to go and then eat at one of the communal tables in the market. Otherwise you'll wait forever for a seat at the counter. It was delicious.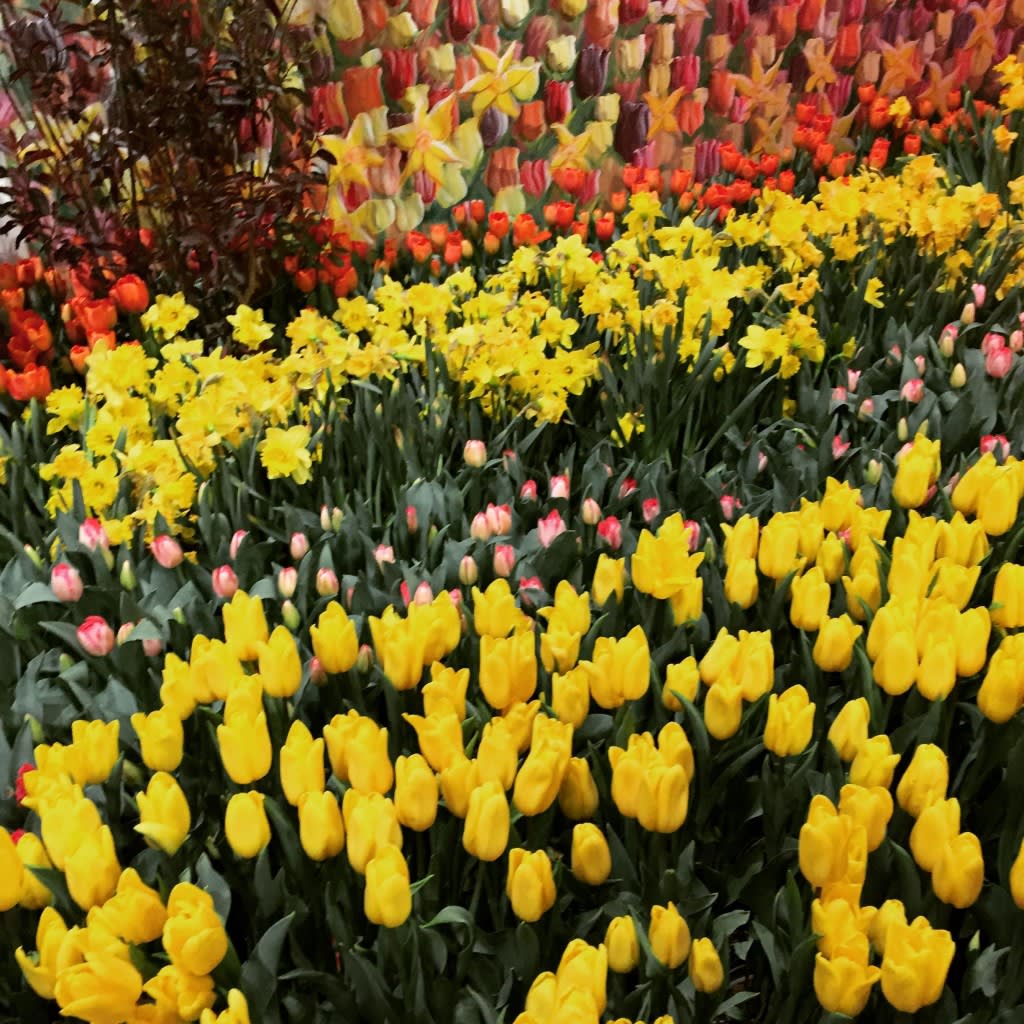 Once we conquered Reading Terminal, we went on a walking tour of Philly. My cousins took us on a spin through Macy's to show us the Spring flower show. It was so pretty and the Macy's building is majestic. Then we headed to
Egan Day
, an incredible jewelry store. I wanted multiple items but settled for a pair of earrings. Next we went to a funky eye glass shop called
EYEsite
. If you want original eyewear, this is the place to visit. I found a pair of frames that I loved but I just got new glasses. sigh. Our last stop was the high end shop
Joan Shepp
. This store is for the serious fashionistas. It had many designers that you don't see everyday: Rick Owens, Dries Van Noten and Marni to name a few. After I wandered around Joan Shepp, I was done and ready for a nap.
Philly. you were fun and I can't wait to go back!