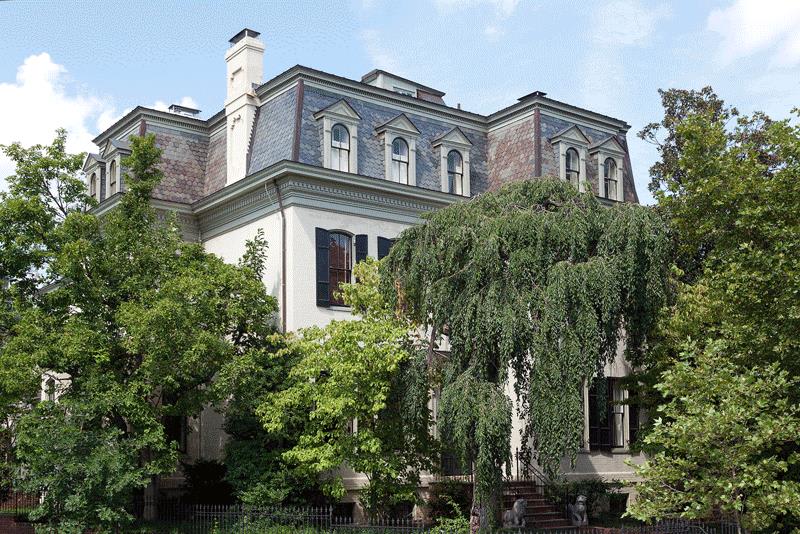 9 bedrooms | 7.4 baths | 8,610 sf | $37,507 yearly taxes


List price: $8,000,000


Sold price: $7,000,000


The largest sale in September was
2861 Woodland Dr., NW for $7,950,000
. It was a private exclusive from Washington Fine Properties. That means it never hit the MLS and therefore, there's no photos. Which for me, defeats the purpose of writing about it. I love this feature because I enjoy seeing how the ultra fabby are doing it. No pictures = no peeking into the life of the the rich and probably famous. Instead, we're going to focus on the next largest sale in September which has oodles of fun photos. (Click the address above for the rest of the virtual tour).

The next largest sale in September was a four level Victorian mansion built in 1875. Located on a corner lot in Georgetown, the home has five fireplaces, hardwood floors, a parlor, living room, dining and breakfast rooms plus a gourmet kitchen, updated baths, an elevator, an exercise room, wine cellar and a two bedroom apartment for the staff. The home also has a pool, a patio and parking for six cars. The sale was cash (!).


On a side note, the top 3 sales in September (all over $6,000,000) were purchased in cash. Isn't that fascinating?


Big deal includes closed sales from the previous month, ending on the last day of the month.


Photos via MLS, listing courtesy of Mark McFadden, WFP