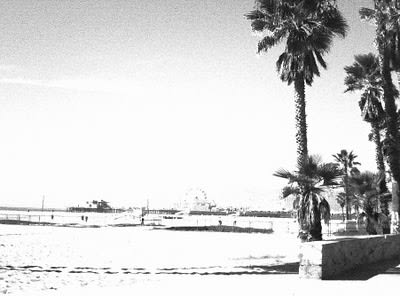 Over the weekend, my husband and I escaped to California. It's his birthday next weekend and January is a great time to travel. Business is starting to pick up but it's not insane. Plus, it's been 20 to 30 degrees for most of the month. I needed some sunshine, STAT.
This year we headed to Southern California to visit my Aunt and Uncle plus friends that recently relocated from DC to LA. My Aunt and Uncle live in Pasadena in a very swanky neighborhood. We passed one house that had recently sold for $40,000,000! My favorite bit was the Spanish architectural influence. There were many houses with adobe walls and tiled roofs.
Below: a "cottage" in my Aunt and Uncle's neighborhood. I loved the intricate design of gate.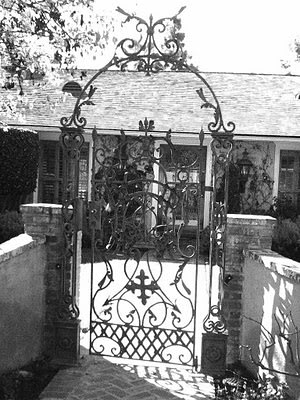 Along with exploring Pasadena neighborhoods, we took a whirlwind tour of the dining scene in LA. We hit
Rivera,
Lucques,
Red Medicine
,
The Foundry
,
Sugarfish
and Craft. All were amazing in one aspect or another but Sugarfish and Craft were the stars.
We also jaunted about Beverly Hills, shopped on Rodeo and Wilshire, hiked Runyon Canyon and strolled about Santa Monica Pier (pictured above). It was a quick trip that we enjoyed immensely. I'm already missing the wonderful 70 degree weather.