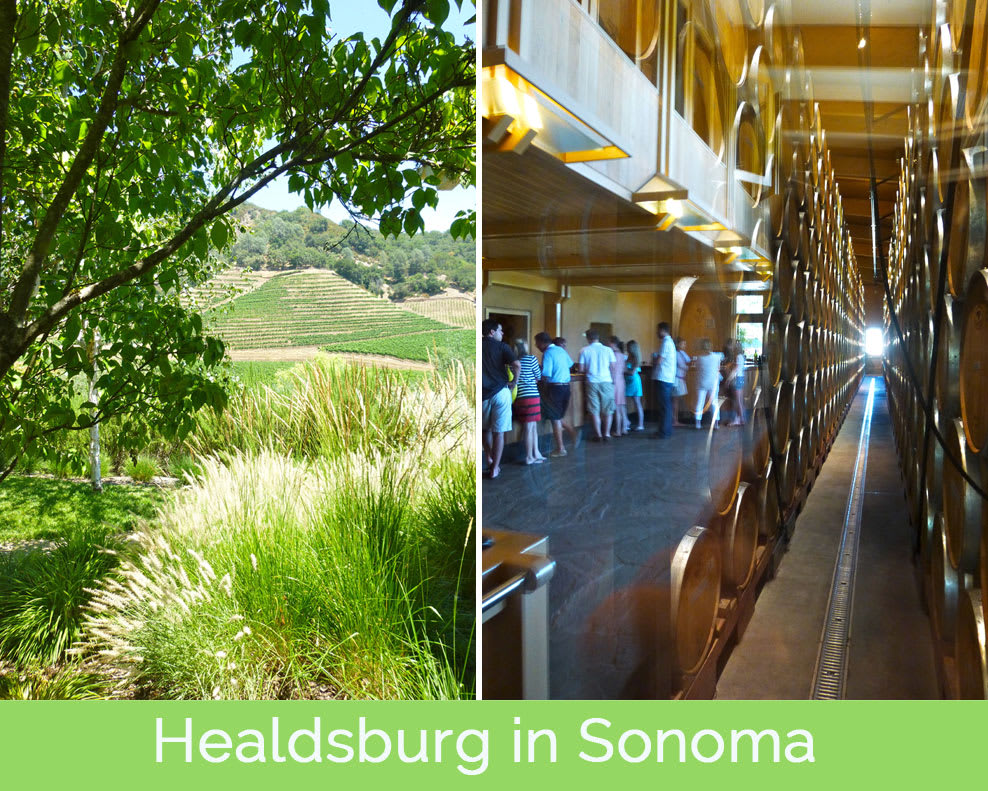 For a five day trip, the girls and I managed to see and do a lot.
We flew into SFO on July 4th, picked up a car and took off for Sonoma. As I mentioned yesterday, Healdsburg is charming. There's a lovely town square surrounded by shops, hotels and restaurants. We stayed at
Hotel Healdsburg.
It was a beautiful place that I thoroughly enjoyed. The pool was definitely a highlight on the 4th because CA was having an unprecedented heat wave. It was 95 (uf). Thankfully, the weather cleared the next day and we enjoyed the best weather. Sunshine and temps in the 70's and 80's for the rest of the trip. It was heaven after weeks of rain and muggy DC weather. We visited 5 or 6 vineyards and our favorite was
Skipstone
. We dined at Bistro Ralph,
Campo Fina
and
Chalk Board
. One thing I love about the CA dining scene: it's delicious and reasonably priced. We didn't have a bad meal and nothing was over $100.
San Francisco
On Saturday, we headed back to the city. We stayed at
Hotel Vitale
in the Embarcadero. It's two blocks from
Ferry Plaza
, one of my favorite places in San Francisco. Yes. it's touristy. However, I enjoy the wide variety of speciality food shops, stores and food trucks. My two favorite places at Ferry Plaza were the
Roli Roti
truck (do not miss their Porchetta sandwich and get there early! they sell out..i found out the hard way and was sooo disappointed) and
Il Cane Rosso
. We had dinner at
Perbacco
that evening. It was phenomenal.
On Sunday, I caught up with my best friend from high school who met me in the
Mission
. We had brunch at
Craftsman and Wolves
(so yummy) then wandered around the neighborhood. The Mission has lots of fun stores. My favorites were
Paxton's Gate
and
Aldea Home
. Paxton's Gate is full of the weird and wonderful. Lots of taxidermy. I wanted everything in Aldea Home. They had loads of cool table wear and furniture. After brunch, the girls and I took the ferry to Sausalito. We spent the afternoon on the patio at
Bar Bocce
gazing at the water. Then we had dinner at
Sushi Ran
which was another amazing dining experience.
It was crazy couple of days but it was so much fun!