Sunday, I hosted a baby shower brunch and it was a ton of fun. It was a collaborative effort by all of the hostesses and the baby mama had a ball.


The mama-to-be is having a boy. I pulled some inspiration from this post by Camilla Styles at
Style Notes.
I also was energized by the adorable invite produced by Jackie from
Undefeated Mom.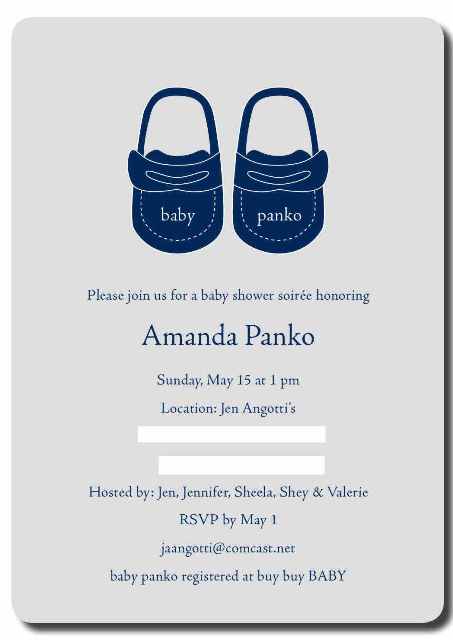 The colors for the shower were grey, navy blue and orange. The menu was frittata, bacon and date scones (huge crowd pleaser), fruit salad and mimosas. One of my guests is a vegetarian. I also served vegetarian versions of the frittata and scones.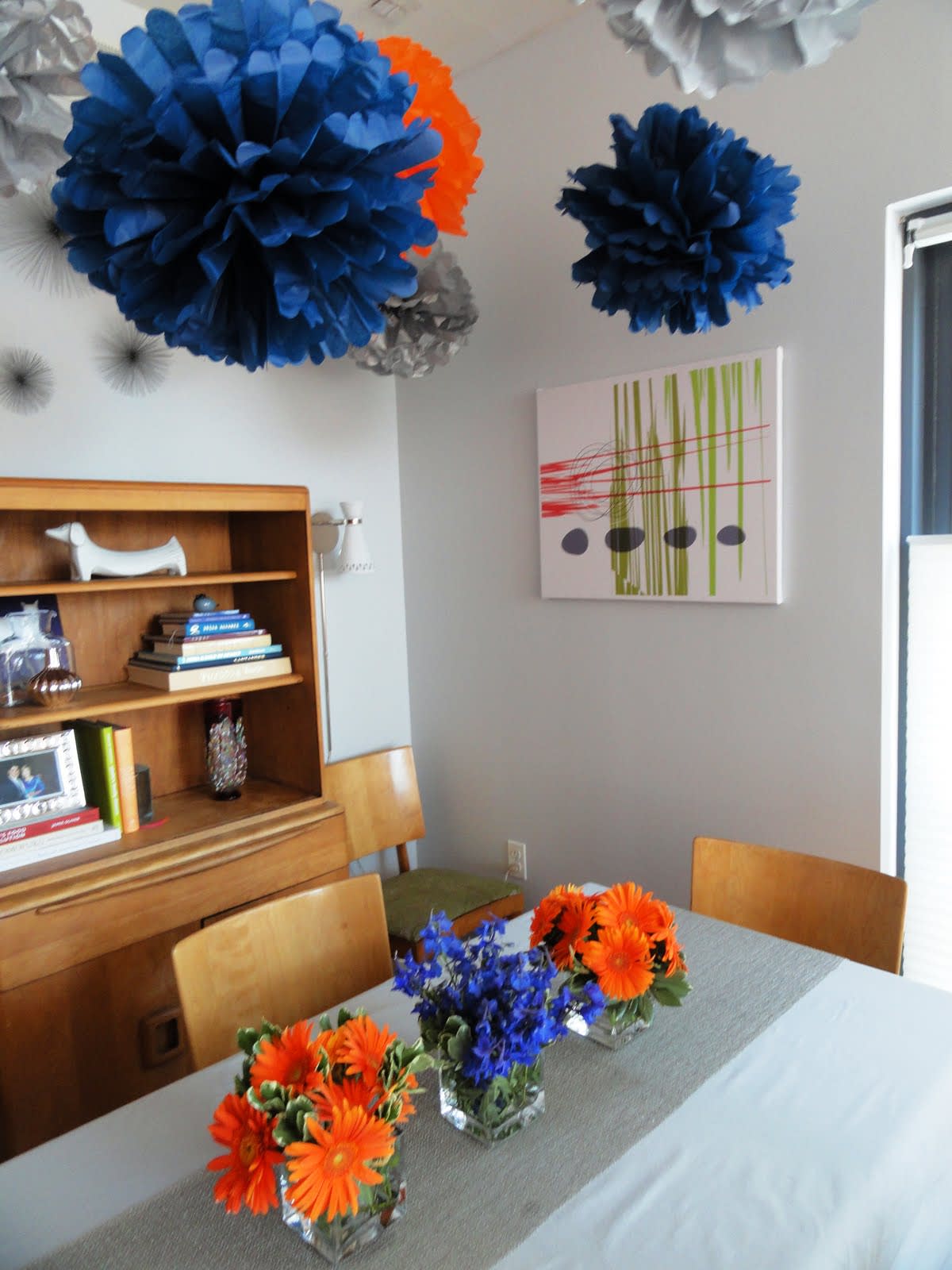 Tissue paper pom pom's a la
Martha Stewart
and flower arrangements of gerber daisy's and delphinium.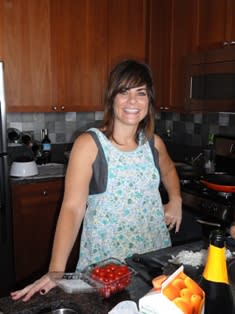 Me: mid prep for the frittata's in my Great Nana's apron.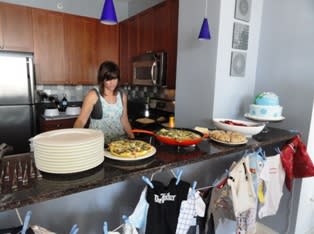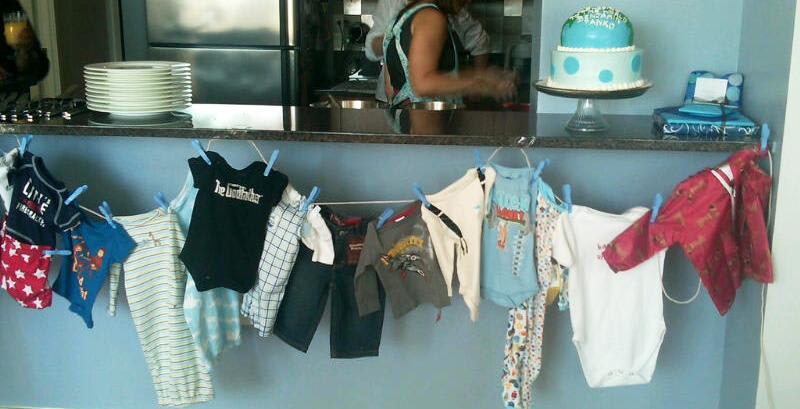 Our favorite baby gift: lots of cute outfits on a clothes line.

*photos courtesy of Rhonda, flowers by Shey and Jane, fruit salad by Jennifer, baby gift by Val, cake procured by Sheela.