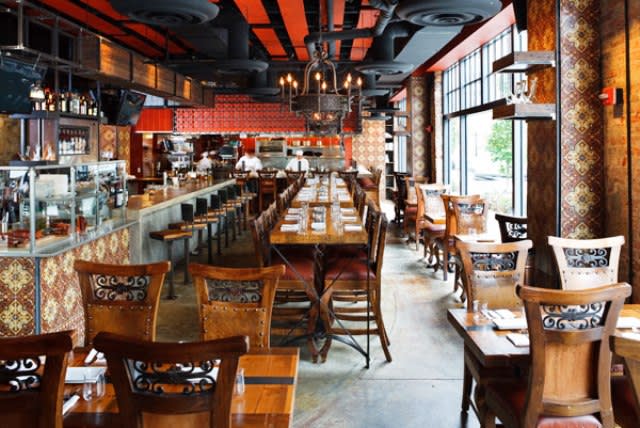 Estadio, a Spanish tapas restaurant in Logan Circle, has been open for a little over a year. As a former resident of Spain, I had high hopes for a new tapas place and was thrilled there was something new in Logan Circle. It was a welcome addition.


When Estadio first opened, it was (and is) a mad house every night. No reservations unless your party was (is) over six people, the space isn't huge and it was impossible to get a seat unless you went at 6pm. Initially, I thought the food was mediocre with a few flashes of brilliance. Yes, the drinks were fun and very authentic..I've never seen Calimocho (coke and red wine) served anywhere in the states. My biggest peeve then and now is how they serve the wine..it's a 4oz pour at $7-$12. Served in a cocktail glass. Which means it's basically nothing. They also don't give a choice for a bigger pour. If you're a wino like myself, this is a frustrating experience. After several dining forays, I discovered ordering a bottle eliminates the problem and is more economical. Their bottles are well priced and the choices are exceptional.


In May, Estadio opened for lunch and I gained a new appreciation for the restaurant. The food has has hit it's stride. They're consistently turning out fresh, tasty dishes. (See photos below). My favorites are the tortilla, the halibut and the open faced manchego and jamon serrano sandwich. Basic options but Spanish food is simple. Which is why it's delicious.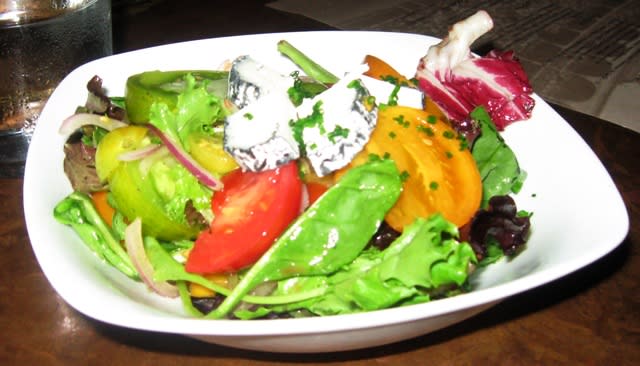 Heirloom tomato salad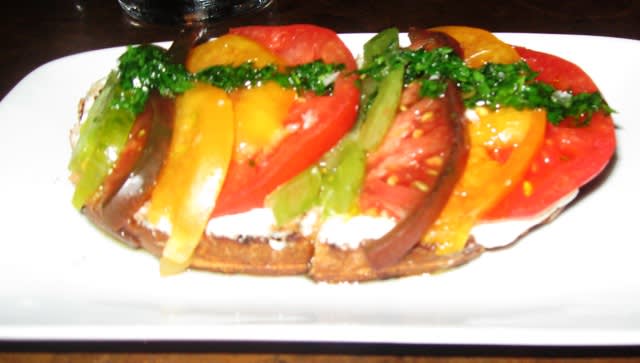 Grilled country bread with whipped goat cheese, tomatoes and salsa verde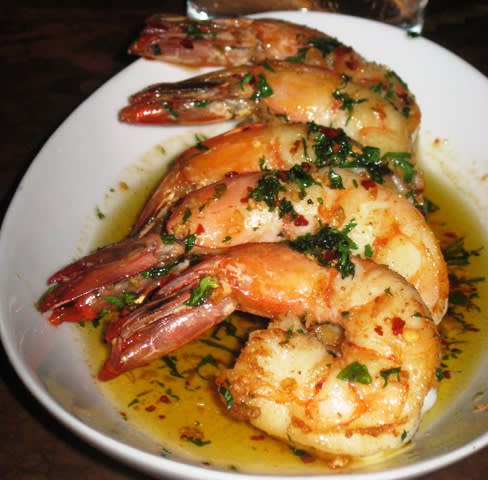 Sauteed shrimp, garlic, parsley and lemon
Sherry glazed halibut with a smokey romesco, garbanzo beans, greens, raisons and pumpkin seeds
*
interior photo courtsey of Estadio website. All other photos by Concrete Jungle DC
.